Posted by
Kathryn Bashaar
on Jul 16th, 2020 in
Blog
|
0 comments
"Immigrants: they get the job done"
Albert Gallatin

Alexander Hamilton
These two guys had a lot in common, but they would soon be enemies
He was an orphaned immigrant who made good in the young United States, becoming Secretary of the Treasury and founding a bank. He was an early abolitionist, an advisor to George Washington, and a friend of the Marquis de LaFayette. No, I'm not talking about the toast of 21st-century Broadway, Alexander Hamilton. I'm talking about Albert Gallatin.
Gallatin's career included three terms in the U.S. Congress and 13 years as Treasury secretary under both Jefferson and Madison. He helped negotiate the Treaty of Ghent and served as minister to both France and England. Yet – similar to Hamilton before the Chernow biography and the hit Broadway musical – Gallatin doesn't get the recognition he deserves. A quick Amazon search for books about Gallatin gave me 26 results, a more respectable number than I expected. A search for books about Hamilton gave me 100 results before I stopped scrolling. That's counting coloring books, children's books and books about his wife, Eliza Schuyler, and her sisters, but not counting wall calendars, sketch books, blank books and something called 499 Facts About Hip Hop Hamilton.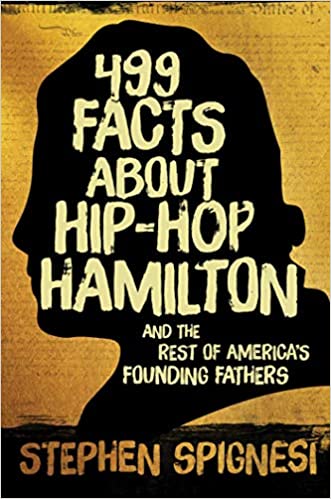 Like pre-Chernow Hamilton, Gallatin deserves to be more famous than he is.
Gallatin's early life
Abraham Alphonse Albert Gallatin was born in Geneva, Switzerland, on January 29, 1761. By 1770, his parents had died, but they left a substantial estate and a relative made sure that Albert received an excellent education. At age 18, Albert set off for the New World with a friend and business partner, Henri Serre. The two young men had the notion of setting themselves up in business in Boston, but their inability to speak English was an impediment.
After a business failure and a stint as a French tutor at Harvard, Gallatin and a new partner, Jean Savary, headed to the western frontier as surveyors. Young Albert fell in love with the Monongahela Valley in southwestern Pennsylvania, and, when he received his inheritance in 1786, he bought 370-3/4 acres in present-day Fayette County, which he named Friendship Hill.
Gallatin's dream was to establish an industrial community on the banks of the Monongahela River, similar to what he remembered of his birthplace, Geneva. He purchased 650 acres along the river, about a mile from his estate. There, he established a glass works, a gun factory, a distillery, a saw mill and a grist mill in the town that he named New Geneva.
Hamilton again…
But politics soon distracted Gallatin from New Geneva. He was selected as a delegate to the Pennsylvania Constitutional Convention in 1790, and was subsequently elected to the state legislature. By 1793, he was elected by the legislature to the United States Senate – where he and Hamilton became instant enemies.
Gallatin objected to Treasury Secretary Hamilton's financial plans for the United States, such as the plan to federalize the states' Revolutionary War debts. He became such a thorn in the side of Hamilton's Federalist Party that the Federalists raised an objection to Gallatin's election as Senator, because he had only been a citizen for 8 years. The Constitution required 9 years. In a vote along partisan lines, Gallatin was expelled from the Senate.
But Albert Gallatin's political career was far from over. Storms were brewing on the western frontier, and Gallatin would be a key figure in the coming crisis.
Watch for my next post on the Whiskey Rebellion, coming soon!
Sources
Murray, Meridith A. To Live and Die Amongst the Monongahela Hills: the Story of Albet Gallatin and Friendship Hill. Eastern National, 1991.