Posted by
Kathryn Bashaar
on Jun 30th, 2020 in
Blog
|
1 comment
After visiting the Old Stone Tavern last summer, Al and I got curious about how many other 18th-century buildings still exist in the Pittsburgh area.  We discovered that there are at least eleven, and we visited all of them, either on the trail for previous blog posts or over the past two weeks.  Our trip took us all over the county, from Bethel Park to Leetsdale. 
FORT PITT BLOCKHOUSE (1764)
The Blockhouse is the oldest authenticated building west of the Allegheny Mountains.  Originally constructed in 1764 as one of five defensive redoubts for Fort Pitt, it is the only still-standing remnant of the fort.  It was spared when the rest of the fort was demolished in 1795 because it was already in use as a residence by Isaac Craig.  The sturdy little building continued as a home for about 100 years.  By the late 19th century, Mary Schenley owned it and was persuaded to donate it to the DAR.  The DAR opened it as a historical site and museum in 1894.  The blockhouse stands in the middle of Point State Park, but it is still owned and operated by the Fort Pitt Society of the DAR. 
Pre-pandemic, the museum was open in the summer from 10:30-4:30, Wednesday through Sunday.  Winter hours are shorter, and you should call the Society to check on current hours of operation.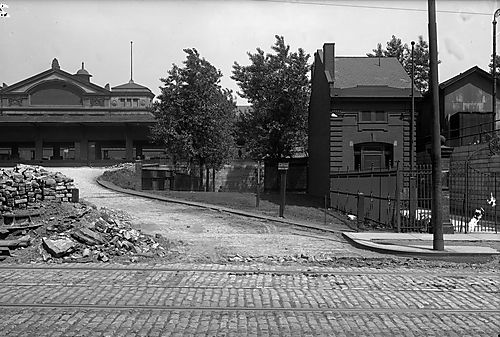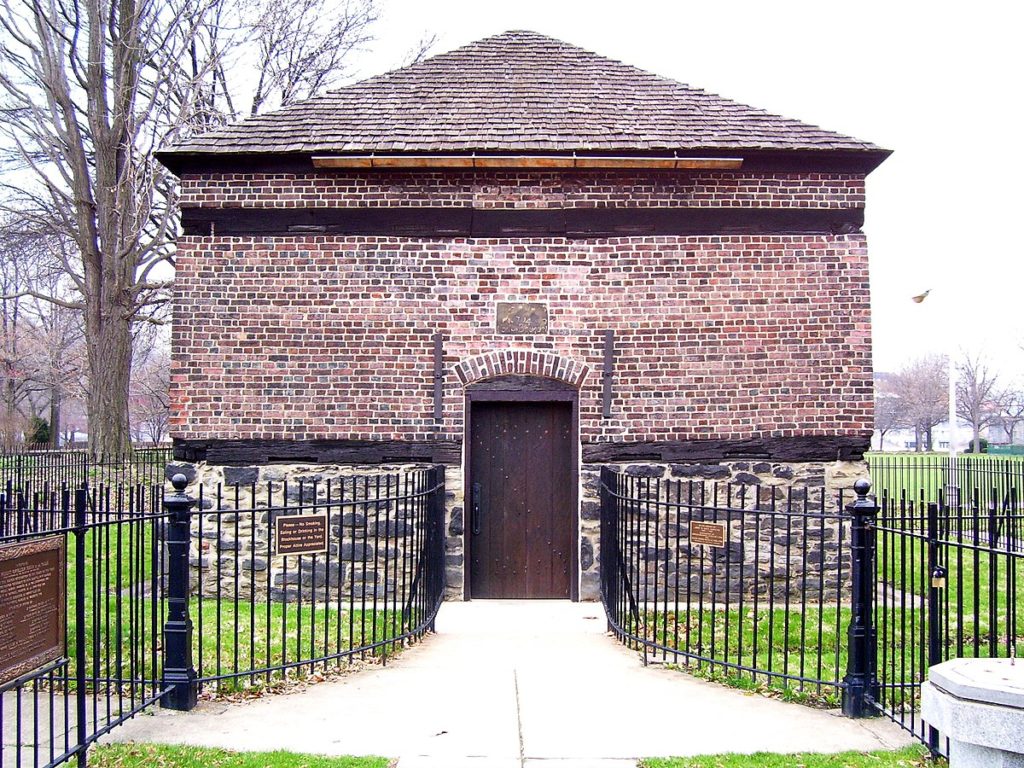 NEILL LOG HOUSE (1765)
The Neill log is the oldest building in Pittsburgh that was originally built to be a home.
John Neill (or Neal) immigrated from Ireland in 1736 and settled near present-day Harrisburg.  He later brought his wife, Margaret, and seven children from Ireland to the New World, where he and Margaret had two more children. Two of his sons established homesteads near Indiana, PA.  His son Robert bought 262 acres on the present-day site of Schenley Park and built the log cabin that stands there today on East Circuit Road, right up against the golf course.
Robert Neill helped to establish a Conestoga-wagon trade route between Philadelphia and Pittsburgh, and was a wagoner on that route.  He and his partner, Jack Andrews, were several times attacked by Indians as they traveled back and forth. 
One evening, they were starting down the hill near the present-day corner of Murray and Forbes Avenues, when an Indian threw a wasp's nest at one of their horses.  The wasps began to sting the horses and passengers, the horses bolted, and Neill and Andrews raced for the log house just ahead of their attackers.  The party of Indians then besieged the house for an hour before giving up. 
Neill sold the homestead to John Reed, another wagon trader, in 1787 (some sources say 1795), and moved to Market Square.  The house eventually passed to James O'Hara, who left it to his granddaughter – Mary Schenley again – in his will.  Mrs. Schenley donated the cabin to the City of Pittsburgh in 1883.
The log house was taken apart, all but the chimney, and completely rebuilt on site in 1969.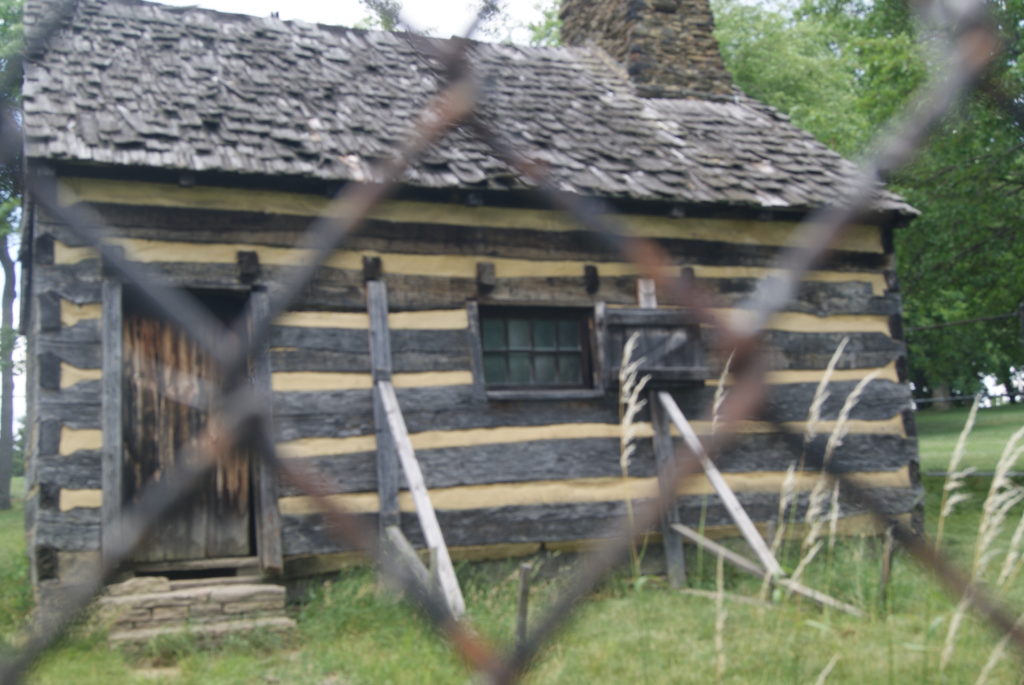 TITLENURE (1770)
Located at 3215 Kennebec Rd. in Bethel Park, this private home is registered with the Pittsburgh Historic Landmarks Foundation, but Al and I were unable to find any historical information about it.
WYCKOFF-MASON HOUSE (1775)
This log house, at 6133 Verona Rd. in Penn Hills, was built in 1775 by Isaac Wyckoff.  It is still a private home and is operated as an Air B&B.  See the Air B&B site for pictures of the lovely, authentic colonial-era interior.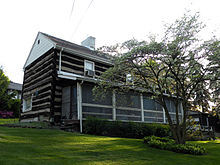 WOODVILLE (1780)
Virginia native John Neville arrived in Pittsburgh in 1774 to command the Virginia troops at Fort Dunmore (later remained Fort Pitt), and started construction of his home, Woodville, around the same time.  His home at Woodville survives on Washington Pike and was occupied until 1975.  The house opens for tours only on Sundays, but Al and I spent an enjoyable hour poking around the grounds last fall when we followed Chartiers Creek from its source in Washington County to where it empties into the Ohio River at McKees Rocks (see this blog post).
Neville later built another home, Bower Hill, near the current location of Kane Hospital and Our Lady of Grace Church. At the time, Neville was one of the largest landowners in Western Pennsylvania. He owned 10,000 contiguous acres in present-day Mt. Lebanon, Scott, Carnegie, Rennerdale and Bridgeville.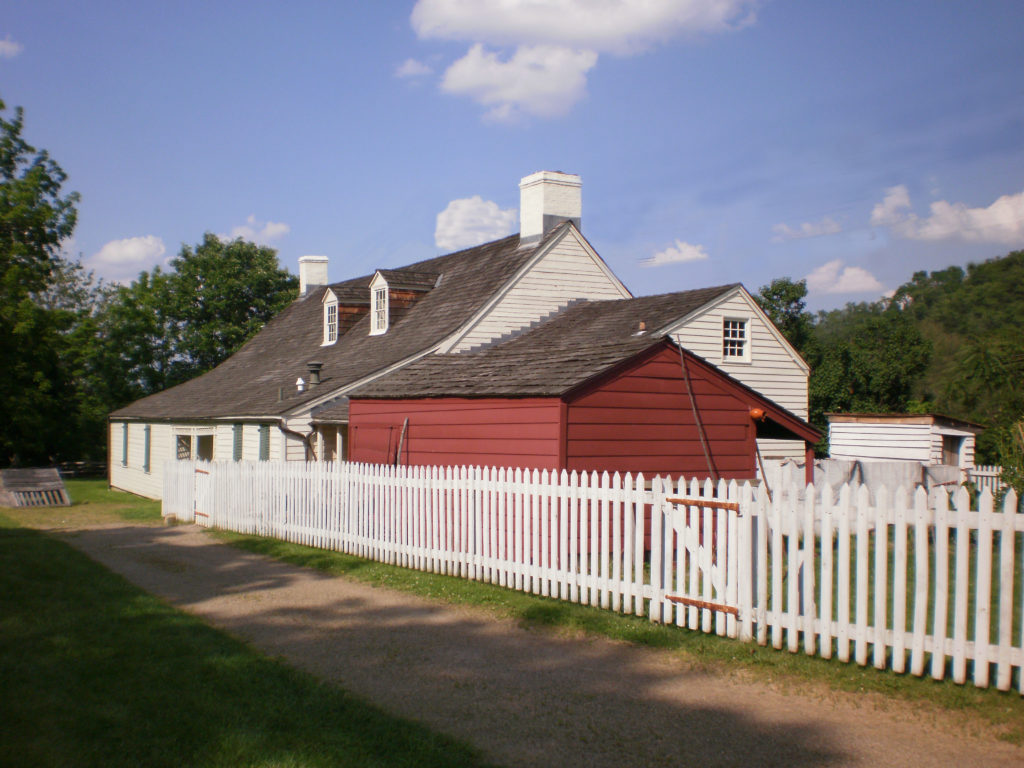 THE OLD STONE TAVERN (c. 1782)
See my earlier blog post about this fascinating site.  1782 is an approximate date for the Tavern's construction.  It may date as far back as the 1750s. 
WALKER-EWING-GLASS LOG HOUSE (c. 1785)
This is the "settler's cabin" that Settlers Cabin Park is named after. A small cabin with a very sturdy chimney, it sits just inside the park on Pinkerton Run Rd. The site is lovely, with a pretty little stream running in the wooded valley below and a chicken coop nearby where we saw a teacher giving a talk to a group of preschoolers. The children were much more enchanted by the chickens than by anything that their earnest teacher had to say!
The cabin is said to have been built in the 1780s by John Henry, a Scots-Irish fur trader who came to Western Pennsylvania around 1760. In 1772, Isaac and Gabriel Walker migrated to Western Pennsylvania from Lancaster and acquired a 437-acre estate which they named "Partnership."  In 1785, they bought the nearby Walker-Ewing-Glass cabin from Henry.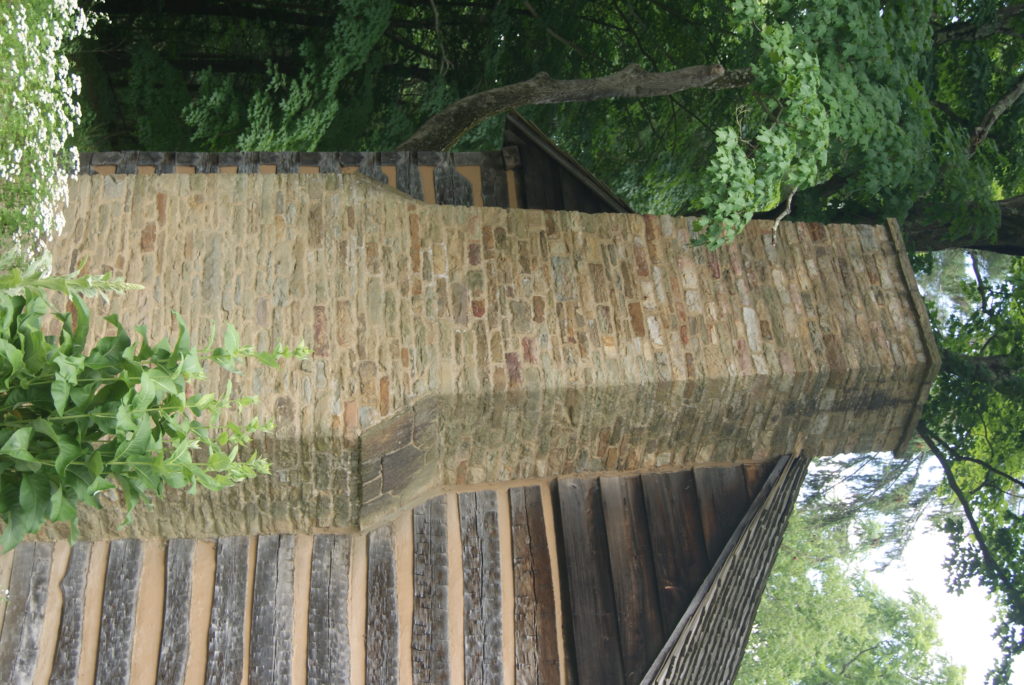 WALKER-EWING HOUSE (c. 1790)
Gabriel Walker built this second house around 1790. It stand less than a mile from the first house, on Baldwin Rd. near Noblestown Rd.   It is thought to have originally been more a hunting cabin than a primary residence. 
The Gabriel brothers had some hair-raising adventures in the Western Pennsylvania wilderness. In 1782, their estate was raided by Indians, who killed two of Gabriel's sons and abducted another son and two daughters. The abducted children were returned 21 months later.
In 1794, Isaac and Gabriel were arrested as Whiskey Rebellion conspirators, and taken to Philadelphia. They were released after grudgingly paying the hated tax.
Isaac Walker gave the house to his daughter Jane and her husband Robert Ewing as a wedding gift in 1817. William and Jane's son, Isaac Ewing was born in 1811, married Margaret Drake in 1834, and raised seven children with her. As of 1889, he was still living in the Walker-Ewing House. It was noted that he was a member of the United Presbyterian Church and a registered Democrat.
Ewing descendants lived in the house until 1973, when descendant Mrs. Robert Grace donated the house and land to the Pittsburgh History and Landmarks Foundation. She must have had a change of heart, because she later bought the house back and donated it to Pioneers West Historic Society. The Society maintains the house to this day.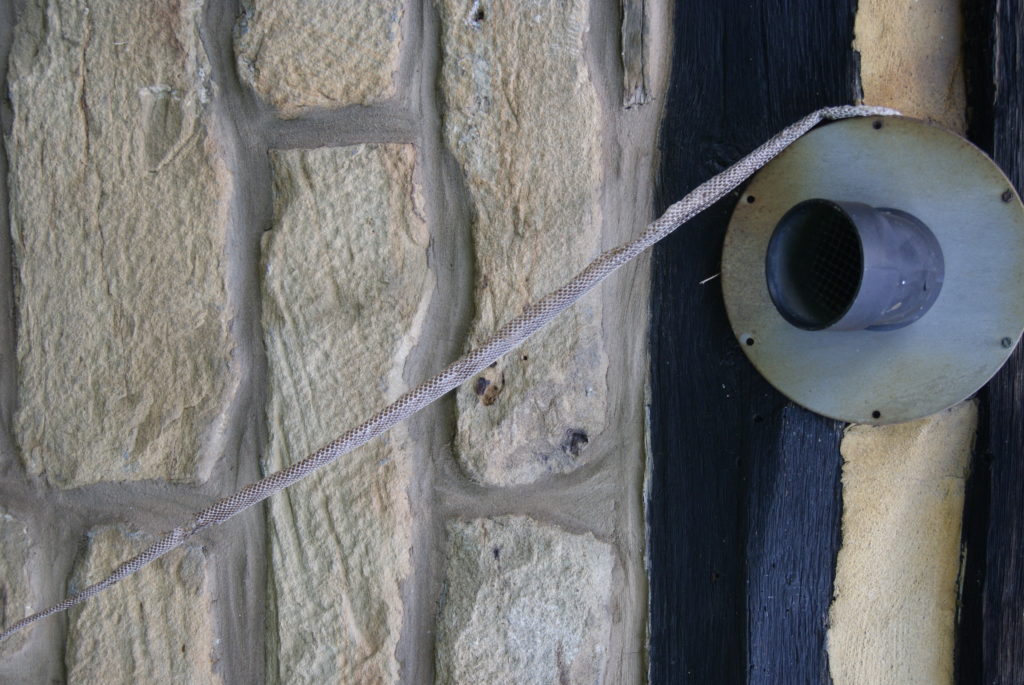 THE JOHN FREW HOUSE (1790)
Also called the Sterrett House. Located in Pittsburgh's Westwood neighborhood at 1566 Poplar Street, this is still a private residence. The original stone section of the house and the stone springhouse date to about 1790. The Greek revival addition dates to 1840.
TORRENCE HOUSE (1790)
Located at 121 Colson Drive in Pleasant Hills, this private home is registered with the Pittsburgh Historic Landmarks Foundation, but Al and I were unable to find any historical information about it.
JAMES POWERS HOMESTEAD (1797)
Located at 108 White Gate Road in O'Hara Township, this private home is on the Pittsburgh History and Landmarks Foundation register, but Al and I were unable to find any historical information about it.
SOURCES
http://www.fortpittblockhouse.com/
https://en.wikipedia.org/wiki/Neill_Log_House
https://en.wikipedia.org/wiki/Wyckoff-Mason_House
https://historicpittsburgh.org/islandora/object/pitt%3A00afq9167m#page/1/mode/2up/search/walker-ewing
https://en.wikipedia.org/wiki/List_of_Pittsburgh_History_and_Landmarks_Foundation_Historic_Landmarks