Posted by
Kathryn Bashaar
on May 11th, 2019 in
Blog
|
2 comments
The Strip District Yesterday and Today
Pittsburghers who consider themselves "foodies" – along with some of us who hate the term "foodie" but just like to eat – love the Strip District. But it wasn't always part of the City of Pittsburgh, it wasn't always called the Strip, and it wasn't always a mecca for expensive chocolate, cheese from all corners of the world, and Steeler t-shirts.
The Strip District was part of what were once called the Liberties. They stretched roughly from 11th Street all the way through Lawrenceville. "Liberties" were areas where veterans could receive free grants of land in thanks for their military service. In the early 19th century, the area between 11th and 20th Streets was called the Northern Liberties. Croghansville stood between 33rd and 43rd Streets. Lawrenceville in those days didn't start until 43rd Street. The present-day Strip District, roughly between 20th and 33rd streets, was then a separate town called Bayardstown.
The Pennsylvania Canal
In the 1830s and 1840s, the Pennsylvania Canal ended at 11th and Penn, right at the beginning of the Liberties, where Penn Station stands today. The canal was actually a combination of canals and portage railroads, started in 1824, to connect Pittsburgh with Philadelphia. It ran parallel to the Allegheny River from Freeport to Pittsburgh. At the present-day site of PNC Park, it crossed the Allegheny into Pittsburgh via an acqueduct/bridge and ended at the current site of Penn Station, in a neighborhood of warehouses and taverns.
Bayardstown
In the 18th century, a Native American chief named Cornplanter often camped on the land that we know today as the Strip District. The Bayard family bought the land that would later become Bayardstown, Croghansville and Lawrenceville from the Penn family in 1784. George Bayard started laying out Bayardstown in 1816. By 1830, Bayardstown had a population of 2801, about the same as the City of Allegheny. For comparison, the 1847 population of Pittsburgh was 12,568. In 1847, the Bayardstown business directory listed 5 butchers, 3 draymen, and 2 grocers, along with tailors, chandlers, tanners and one listing of "an old gent." Nobody selling "Irish Steeler Fan" t-shirts so far as we know, and definitely no Chinese grocery, but there was a "confectioner" as precursor to Mon Aimee Chocolates.
In 1844, George Bayard sold land in Lawrenceville to Allegheny County for Allegheny Cemetary. The Bayards also had a school named after them, which still stands and has been turned into loft apartments.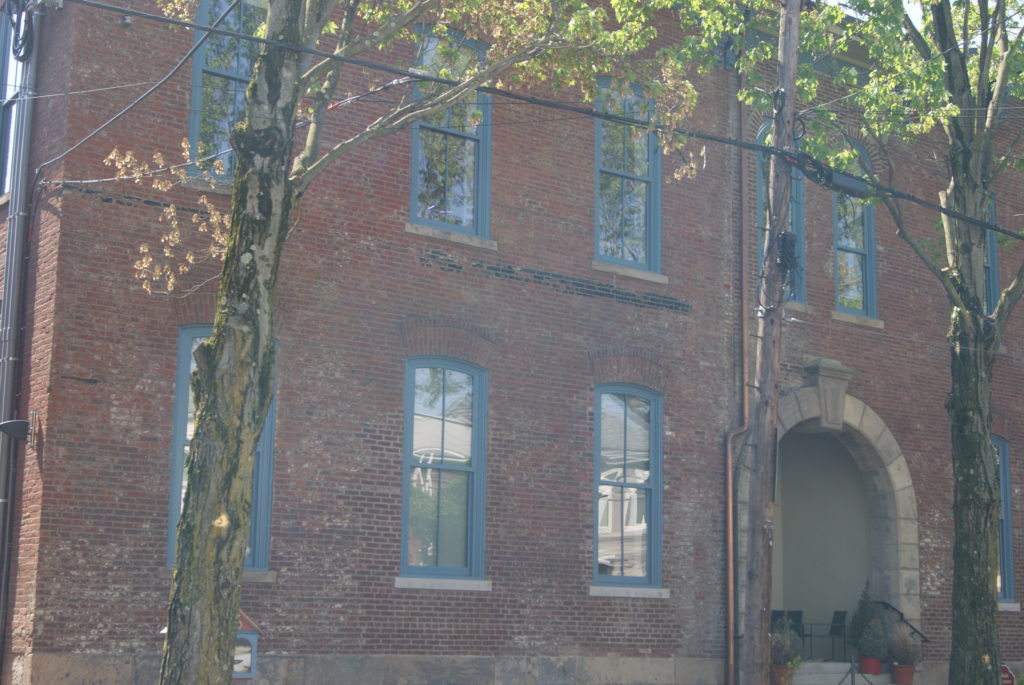 Croghansville
I found little information about Croghansville, other than it was named for a George Croghan who lived there. He later built a home in Lawrenceville, on the bank of the Allegheny between 52nd and 53rd Streets, as known as Croghan's Castle. No pictures of it survive, and the site is now home to a pet hospital and some old-Pittsburgh-style small factories.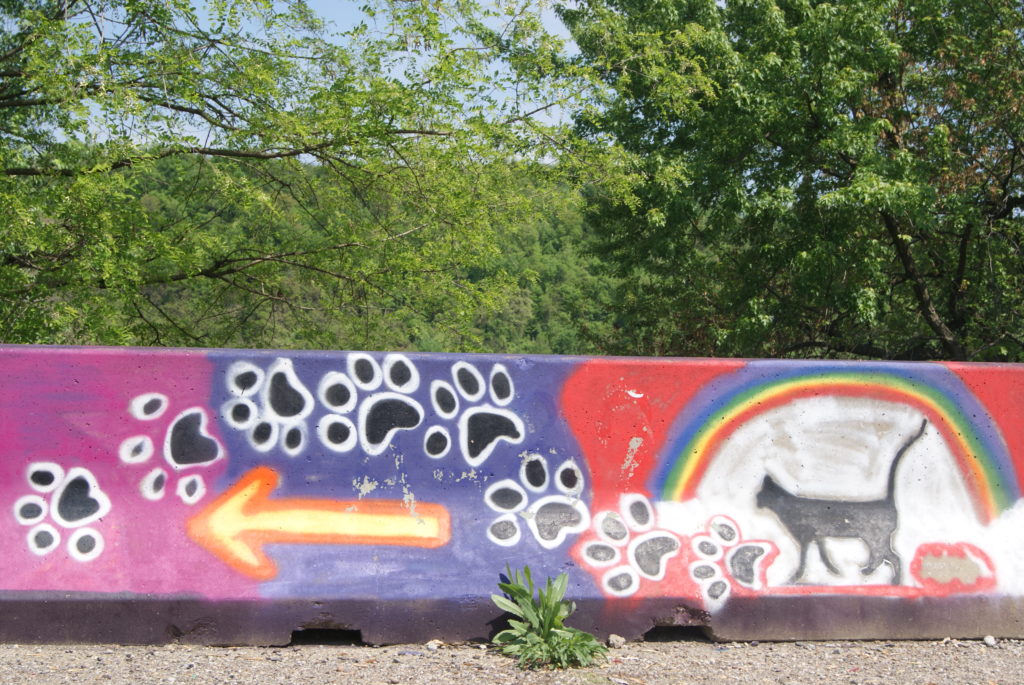 SOURCES:
http://pghbridges.com/articles/fieldnote_pghstnames.htm
http://mentalfloss.com/article/65575/how-65-pittsburgh-neighborhoods-got-their-names
https://historicpittsburgh.org/islandora/object/pitt%3A00agf4445m
https://historicpittsburgh.org/islandora/object/pitt:00awn8211m/from_search/6aeb6604425b0154c85581fdd5c1fbff-1#page/44/mode/2up
https://historicpittsburgh.org/islandora/object/pitt:31735056290863/from_search/6aeb6604425b0154c85581fdd5c1fbff-6#page/1/mode/2up
https://historicpittsburgh.org/islandora/object/pitt:00anh8596m/from_search/6aeb6604425b0154c85581fdd5c1fbff-18#page/124/mode/2up
https://historicpittsburgh.org/islandora/object/pitt:20z902855s/from_search/6aeb6604425b0154c85581fdd5c1fbff-19#page/26/mode/2up
https://historicpittsburgh.org/islandora/object/pitt:31735055723054/from_search/0e495a48fb0c69fded783c2b8c47f5f1-0#page/1/mode/2up