Posted by
Kathryn Bashaar
on Apr 22nd, 2017 in
Blog
|
0 comments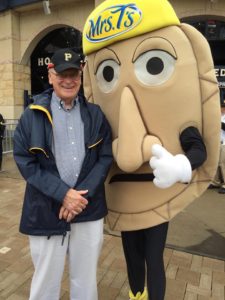 Dave Hartnett is another of our Pittsburgh Ceili Club friends.  One of the first things we learned about him was his passion for human development projects in Guatemala.
The World Bank counts Guatemala as having one of the most unequal income distributions in the Western Hemisphere. More than half of the population lives on less than $2 a day.  Poverty is particularly widespread among the Maya. Many Qeqchi Maya families live in one-room huts with dirt floors and thatched roofs that lack basic sanitation, running water and electricity. In the mountainous districts, almost 92% of the population lives in extreme poverty.
On a church mission trip 25 years ago to visit a sister parish in Guatemala, Dave became acquainted with the deep human need in that country, and with the pastor of the sister parish, Father Daniel Vogt.  Dave and Fr. Vogt worked on several projects together, and ultimately determined that they would be more effective if they set up their own non-profit.
Qeqchi Partners works to preserve the heritage, language and rights of the Qeqchi Maya, and help them with development projects that will increase their self-reliance and raise their standard of living.  The organization supports efforts to address high infant and maternal death rates, malnutrition, and health and education inequalities.  They are also working to bring running water, electricity and sanitation to the Qeqchi Maya villages. Their newest project is bringing biosand water filters to families in the area.  Diarrheal diseases are the main cause of death among infants and children in South America, and only 16.8% of rural Guatemalans have access to purified drinking water.  Qeqchi Partners plans to change that by making the biosand filtering technology available to families. Developed in Canada, this technology removes 95-99% of bacterial and other contaminants that are responsible for illnesses like diarrhea, amoebic dysentery, typhoid fever and worms.  Amazingly, it costs only $100 per unit, including the cost of training the families to use it, and is low-maintenance.
Dave is currently on his 24th trip to Guatemala. Learn more about Qeqchi Partners HERE.