Posted by
Kathryn Bashaar
on Dec 30th, 2022 in
Blog
|
0 comments
I had only a few five star reads this year, including an old childhood favorite, some unreliable narrators and, oddly, lots of orphans.
A Lantern in Her Hand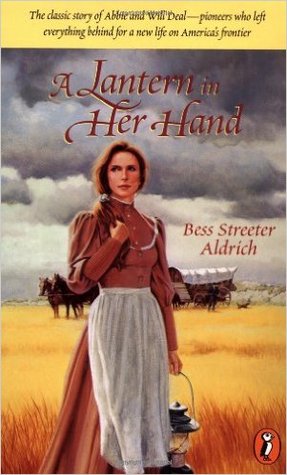 I started the year with a childhood favorite. I first read A Lantern in Her Hand in sixth grade, when I bought it from the TAB book catalog at school. I loved it so much that I re-read it every couple of years until I was about thirty, and it finally fell apart and had to be thrown away.
It is the story of Abbie Mackenzie Deal, who goes west with her new husband in the early 1870s, to claim a farmstead in Nebraska. Abbie loves to paint and sing, and dreamed of life as a painter or singer. She had a wealthy beau who could have provided her with the luxury of painting and singing lessons had she married him. But she fell in love with Will Deal and thereby chose a different life.
Aldrich wrote this book in 1928 for young people. Therefore, it presents that era's romanticized view of the prairie pioneers. But I still loved it as much at age 66 as I did at 12. Abbie is such a strong female character. And I like the values that the book presents: loyalty to family, friends and community, hard work, sacrifice for the next generation. Those values are timeless.
Haven
Haven was five-star read for me, but it's definitely not for everyone. Don't pick it up if you like a lot of action. The story builds very slowly and quietly, and there's lots of description of things like building a hut and hunting birds.
In seventh-century Ireland, a passionate scholar-priest, Artt, turns up at the monastery where young Trian and old Cormac are monks. Soon after his arrival, Artt has a dream in which he founds a monastery with Trian and Cormac. The monastery is to be located on an island previously innocent of human footprints. There, Artt and his two monks will make copies of the Bible and live ascetically.
The two monks feel honored to be chosen. But only the bare minimum of supplies will fit in their boat when they set off down the River Shannon towards the sea. They land on what what we today call Skellig Michael and begin their work. But Trian has a secret. And both Trian and Cormac begin to have doubts about Artt, to whom they have vowed perpetual obedience.
Donoghue does a great job of conveying the claustrophobic feeling of living on a small island. She also builds tension slowly and expertly, and vividly portrays the natural beauty and the desolation of the island and the hardships the three monks endure to make it habitable.
To me, this book was about the issue that finally prompted me to switch churches about a year ago. It's about the tension between an abstract faith that scorns our life of flesh and a living faith that honors both the body and the soul. Donoghue doesn't preach or extemporize at all in her novel. She simply tells a story that illustrates the logical consequences of a faith that scorns this earth and deems body and soul incompatible. Magnificent.
You Have a Friend in 10A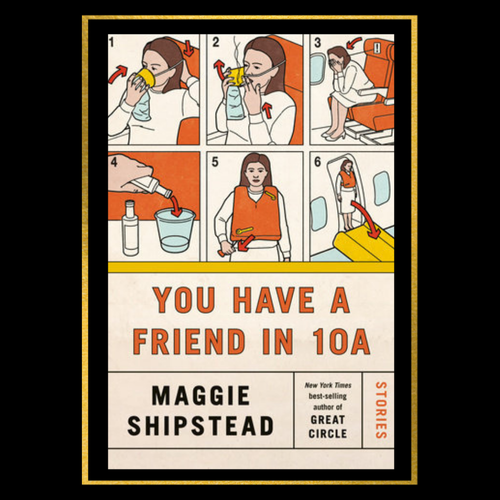 Short story collections are hit-or-miss for me. Usually I only like a few of the stories. But I liked every single story in this collection, and loved several of them.
Shipstead is great at coming up with interesting situations for a short story. Unrequited love lasting for years on an isolated Montana ranch. A young man who believes he is the son of his mother's employer. A French colony on a small island which loses contact with the rest of the world during WWI, leading to horrifying consequences. These stories really keep the reader turning pages.
And her use of language is both economical and gorgeous, a hard feat to pull off. In just one example, she describes a man who "resembled a petrified log in both body and spirit." From those few words, can't you just imagine him perfectly?
My favorite story was "Acknowledgements," in which a young aspiring writer takes a unique revenge on a female classmate in his MFA program. But, rather than exposing her, he exposes himself and has to face flaws in both his character and his writing.
The only bad thing I can say about this collection is that it made me feel like "Oh. I'm not a real writer. Real writers produce stories like THESE."
Trust
Trust tells the life story of fictional financier Andrew Bevel from four different perspectives.
The first section is a novel based on the lives of Bevel and his wife Mildred, fictionalizing them as Benjamin and Helen Rask. The Rasks are both portrayed as intellectually and socially rather unusual. In this version, Rask is a financial manipulator, and the cause of both the 1929 stock market crash and his own wife's death.
The second section is Bevel's unfinished and self-serving autobiography.
In the third section, the young woman Bevel hired to write his autobiography, Ida Partenza, tells her story. We see her first as a naïve young woman, desperate for a job. Later, we meet her as a mature writer who goes back and tries to learn the truth about Andrew and Mildred Bevel.
The fourth section consists of Mildred's journals, hidden for decades and finally uncovered by Ida.
I don't want to say much more, because I want to allow future readers the delight of uncovering the truth bit by bit.
Demon Copperhead
As Demon Copperhead opens, Damon (nicknamed Demon) is a little boy growing up in a trailer in rural southwestern Virginia. His father died before he was born, and his mom is a recovering (ish) addict raising Demon herself on her wages as a stock clerk in Wal Mart. They rent the trailer from the kindly Peggott family, who live nearby, and Demon's best friend is "Maggot" (Matthew) Peggott, their grandson. Times are hard, Demon longs for a father, and he has to be preternaturally mature to keep his loving-but-disorganized mother on track. He is also secretly in love with both Maggot's Aunt June and cousin Emmy.
Demon's life gets a lot worse when mom finds "love" with a man named Stoner. Before very long, Demon finds himself in the foster-care system. He bounces from family to family, none of them anything like nurturing. He develops even more toughness and resilience in circumstances that are heartbreaking to read. Then he gets what looks like a break, but turns into the beginning of a downhill slide.
This book is very affecting and hard to put down. Kingsolver's portrayal of rural life in Appalachia is poignant, both in its warmth and beauty and in its poverty and despair. Demon's voice is authentic and engaging. And Aunt June is an absolutely wonderful character, one of those women whose tough love can sometimes change the world. Demon also finds allies in a foster sister, a coach, two dedicated teachers and one friend who manages to keep his soul through brutal years in foster care. But his journey is far from easy.
This Tender Land
Albert and Odie are orphaned brothers, the only white boys living in an Indian School in Minnesota in 1932. The school is run by the pitiless Thelma Brickman and her equally odious husband. Their rules are enforced by the vicious, predatory Mr. DiMarco.
The boys' lives are made bearable by their loyalty to each other. Albert, the older, is a rule follower. Odie's rebellious, trouble-making nature exasperates Albert, but the brothers always have each other's backs. And they have friends in the mute Indian Mose, the kindly school handyman and caretaker Mr. Volz, and their teacher Cora Frost and her sweet little girl Emmy.
In the summer of 1932, tragedy claims Mrs. Frost, Odie feels he is the cause of a horrifying accident, and dark secrets emerge about the Brickmans. This combination of events causes Albert, Odie, Mose and little Emmy to flee the school together. Thus begins a river odyssey that will take the children from northwestern Minnesota all the way to St. Louis, Missouri. Albert and Odie hope to find relatives in St. Louis.
The joy of This Tender Land isn't just the very sympathetic characters of the four children. It's also the beautifully-rendered portrayal of Depression-era America. Along their way, the children meet a half-crazed farmer about to lose his land, an Indian who may or may not be their protector, and a travelling faith healer. They land for a while in a camp of displaced workers and farmers where Odie falls in love for the first time. The Brickmans have reason to want them dead or at least silenced, and pursue them at every stage. The boys will feud, protect Emmy, protect each other, and grow up fast.
Parts of this book are so brutal that they are hard to read. But the story, and the rendering of the landscape of the Mississippi River watershed, were beautiful enough to make this a 5-star read for me.