Posted by
Kathryn Bashaar
on Jun 29th, 2019 in
Blog
|
1 comment
My research for my previous book, The Saint's Mistress, took me as far as Italy.  We're staying closer to home as I research Righteous, but we're still making interesting discoveries.  Last week, looking for the spot where my two main characters met, we hiked the very pleasant Nine Mile Run Trail.
The summer day was perfect for our quest. We knew that James and Jane met along Nine Mile Run, in the fateful scene described in this excerpt from my novel-in-progress.  And we knew that it must have been along the portion of the Run nearest the Swisshelm farmstead.  We decided to walk the whole of the Nine Mile Run trail in Frick Park, and see if we could guess where Jane's carriage may have overturned in the swollen run one early-spring day.
Nine Mile Run Trail
The trail is beautiful, for bikers, hikers or just plain loafers.  Benches sit invitingly at several points along the path, where a hiker may rest for a few minutes or a loafer can sit and read a book, daydream or watch the bees and butterflies.  On the day we walked the trail, we saw black-eyed Susans, coneflowers, crown vetch, daisies, and thistles, along with several other wildflowers that we couldn't identify.  It's an easy hiking trail, 3.6 miles in and out, mostly flat with a few short rises and a mix of sun and shade.  Although it passes directly under the Parkway East at one point, the main sound is birdsong. 
The land along the Run served as a slag dump from the 1920s until the 1970s.  Over the course of that time, Pittsburgh's many mills deposited about 200 million tons of slag.  Between 2003 and 2007, the U.S. Army Corps of Engineers invested $7.7 million into restoring 2.2 miles of the stream. It was one of the largest urban-stream restorations undertaken in the United States. They uncovered the stream channel in many places where it was blocked or culverted. Wetlands and animal habitat have been restored.  The work continues, as you can see in the picture below.
The stream is clean enough that we saw several people fishing for bass near where it empties into the Monongahela River.
The trail connects the main body of Frick Park with the Monongahela River.  Al and I identified what I think a likely spot for Jane's carriage to have overturned, leading to her rescue by her future husband.  It's near the Swisshelm farmstead, in a fairly deep section of the Run, right above a rocky waterfall. 
History of the Site
James Swisshelm's father, John, a Revolutionary War veteran, endured the bitter winter at Valley Forge in 1778.  John's first wife died after bearing him 3 sons. He then married his second wife, Mary Elizabeth Miller, at some point before 1808. She was no more than 25 years old.  He would have been nearly 50.  In 1808, John bought 162 acres in the area called Nine Mile from William and Mary Pollack for one thousand pounds. 
John and Mary Elizabeth had at least six children: Eva born 1808, James born 1810, Samuel born 1815, Margaret born 1817, William born 1821 and Henry born 1827.   Some sources mention two additional children, who may not have survived infancy. I've made the decision to write a few of these siblings out of my novel.  Five brothers and sisters is a lot for a reader to keep track of! 
John Swisshelm disinherited his three sons by his first marriage and both of his daughters.  His will left his estate to his wife, Mary Elizabeth, an unusual step in an era when women's property rights were very limited.  After her death, the estate was to be divided equally among their four sons.  As I show in my novel, this controversial will led to a lot of bitterness in the Swisshelm family, especially between James and Jane.  The family story ran that in his old age John "became blind and when the time came to make his will desired that all of the children should share and share alike in the estate," but that Mary Elizabeth "had two wills prepared, one the way John desired and the second the way she desired.  She had the first read to him and had him sign the second."
Lawsuits over the property continued well into the 1860s. But, today, that battleground is a lovely and peaceful place to spent a summer afternoon.
Sources:
Jane Grey Swisshelm, An Unconventional Life; Sylvia D. Hoffert; University of North Carolina Press; 2004
https://www.yelp.com/biz/nine-mile-run-watershed-association-pittsburgh
https://myhikes.org/trails/nine-mile-run-trail
Posted by
Kathryn Bashaar
on Jun 15th, 2019 in
Blog
|
4 comments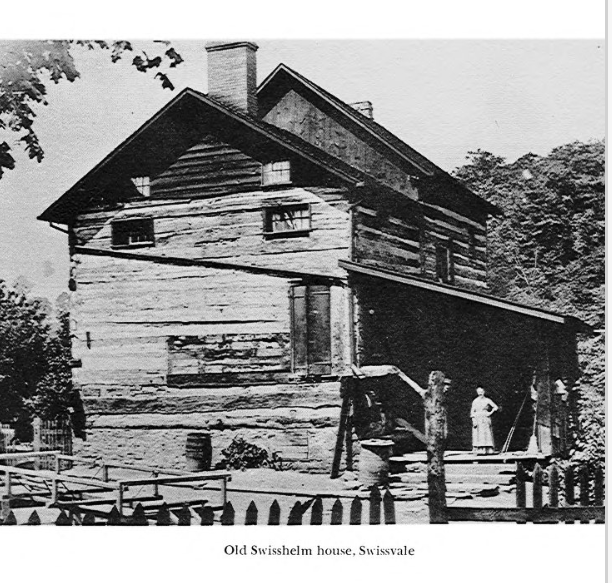 When writing a historical novel based on a real person, it's always a good idea to walk where your subject trod.  I had to go all the way to Italy when I was writing The Saint's Mistress (I know, rough duty).  But Jane Grey Swisshelm, the subject of my next novel, is local.  Not to mention 1400 years more recent! So, it's been a lot easier to visit sites associated with Jane.
Al and I set out to do that on a beautiful June day last week.
Young Jane Cannon
Thomas and Mary Cannon named their first daughter Jane Grey after the Protestant "9-day queen" of 16th-century England.  Jane was born on December 6, 1815, in a house on Pittsburgh's Water Street (present-day Fort Pitt Boulevard).  Jane's brothers and father were susceptible to tuberculosis and so in 1816 the family moved from Pittsburgh to Wilkinsburg for better air.  In Wilkinsburg, Thomas opened a little general store and his health improved. 
The Cannon family were Covenanter Presbyterians, strict Calvinists who had broken in 1643 with the Presbyterian Church of Scotland, which they believed did not resist the Anglicans fiercely enough. In Pittsburgh, the Cannons had attended a Covenanter church, but there was no Covenanter church in Wilkinsburg. So, in Wilkinsburg they attended Beulah Presbyterian Church, pastored by Reverend John Graham, whose house still stands today on William Penn Highway in Wilkinsburg.
The family's first sojourn in Wilkinsburg was cut short by the financial crash of 1819. Thomas Cannon's income from renting his property in Pittsburgh plummeted, and his title to his land in Wilkinsburg was questionable because the seller had mortgaged his original land grant. The Cannons moved back to Pittsburgh, to a little house on Sixth Street, which they shared with Mary Cannon's parents, Hance and Jane Scott.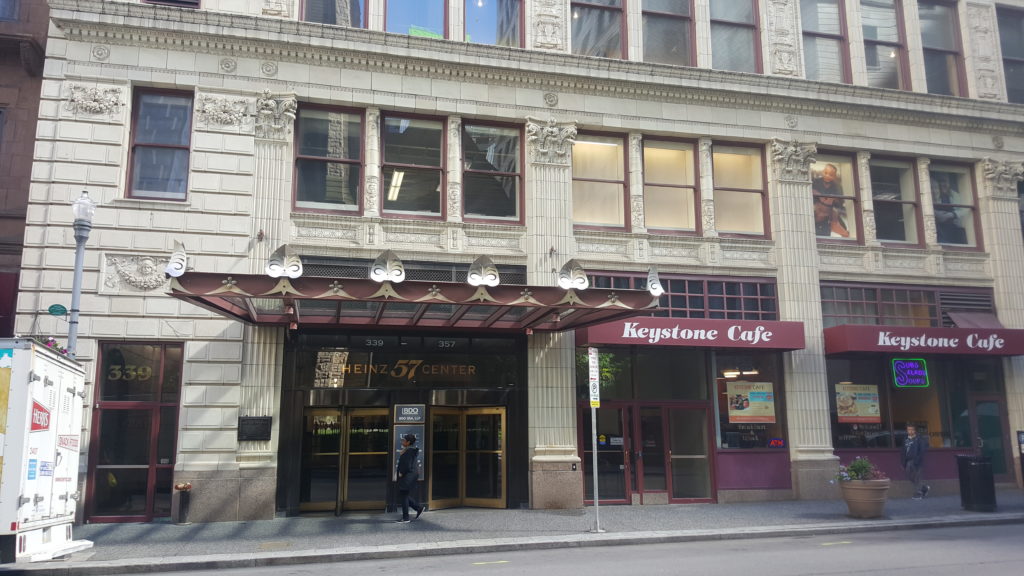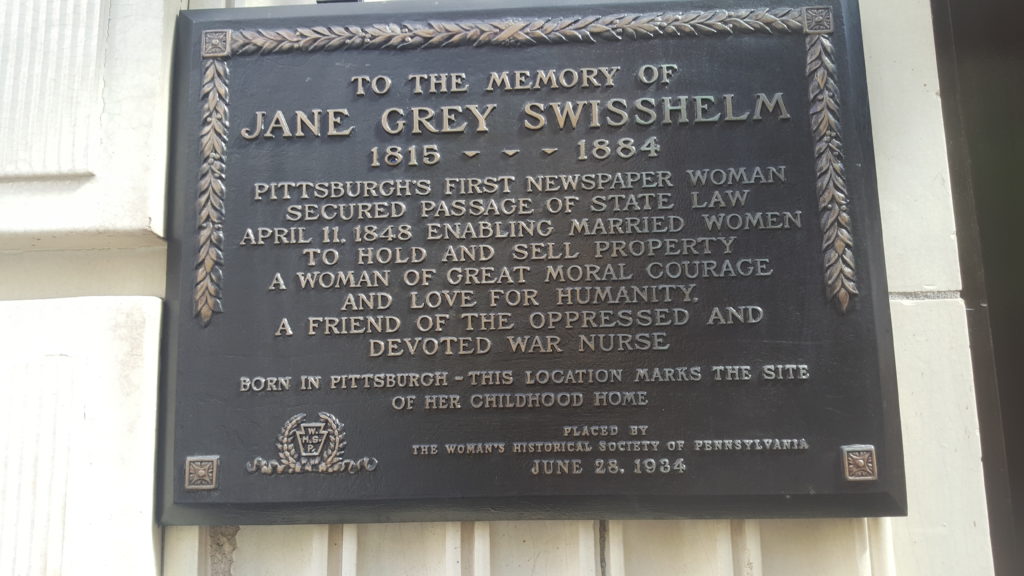 One of Jane's sisters and three brothers had died of tuberculosis and, in 1827, her father followed them.  The family – Mary, Jane age 11, William age 14 and Elizabeth age 5 – was left nearly destitute. Before he died, Thomas had lost his title to the Water Street property for non-payment of ground rent, and the title to the Wilkinsburg property was still in dispute.  To earn a bit of money, Mary Cannon made bonnets, Jane produced paintings on velvet, and William attempted to carry on his father's chair-making business.
Finally, the title to the property in Wilkinsburg was settled, and Mary moved with her children back to Wilkinsburg and re-opened the store.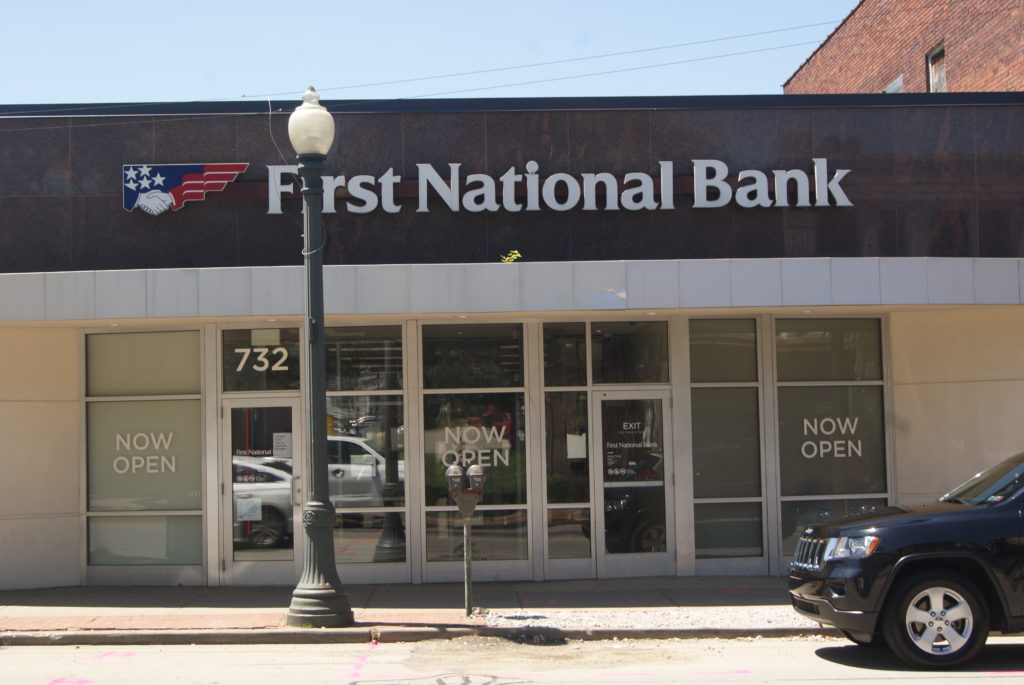 Jane and James
Not long after the move back to Wilkinsburg, Jane met her future husband, James Swisshelm, in a scene from my novel-in-progress, Righteous which I posted to this blog last month. Here's a LINK in case you missed it.
From that fateful meeting, the rest of Jane's story flows. She and James met again at a "frolic" at Dumpling Hall, the home of prominent Wilkinsburg citizen John Kelly.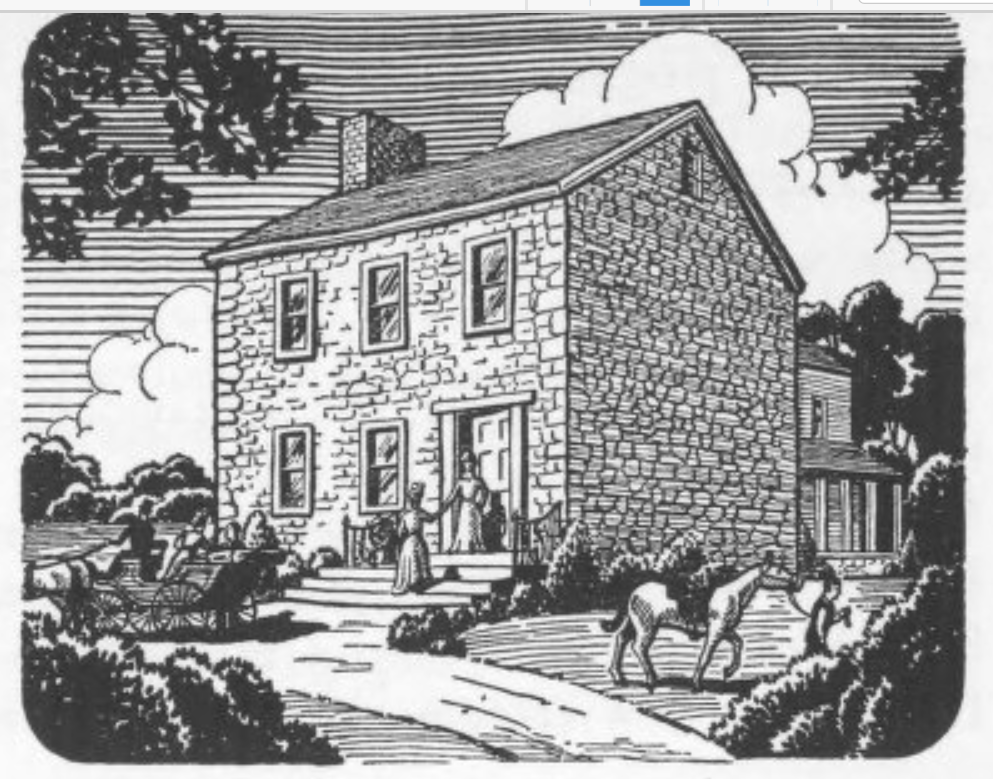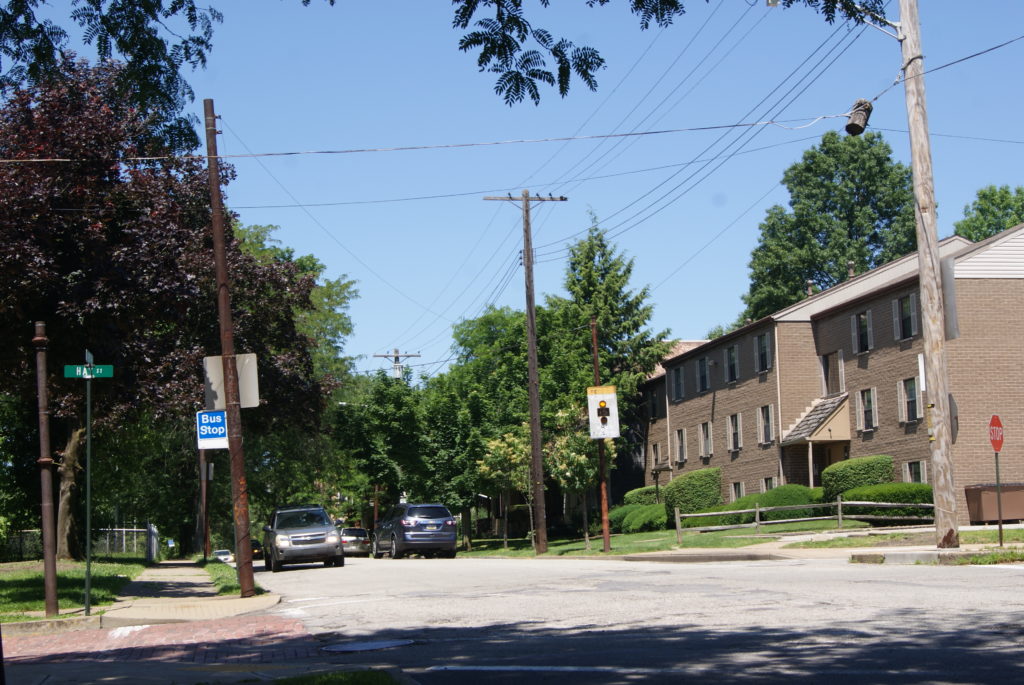 Jane's marriage to James was marred by disagreements, centering on both religion and property.  Jane and James came into conflict over the property she inherited from her mother on Water Street in Pittsburgh, and over the Swisshelm farm in present-day Swissvale.
Jane died in 1884 in the Swisshelm homestead, but not before living a very vivid and controversial life which you can read about in my upcoming novel, Righteous.
Here are some current photos of the site of the Swisshelm farm, on the border between Swissvale and Edgewood.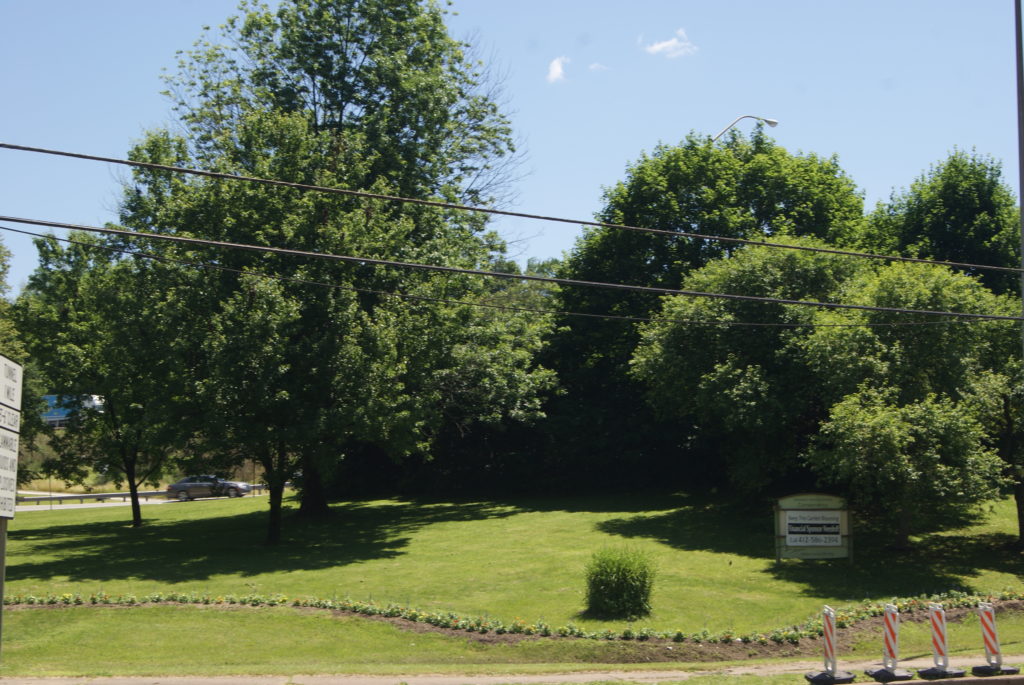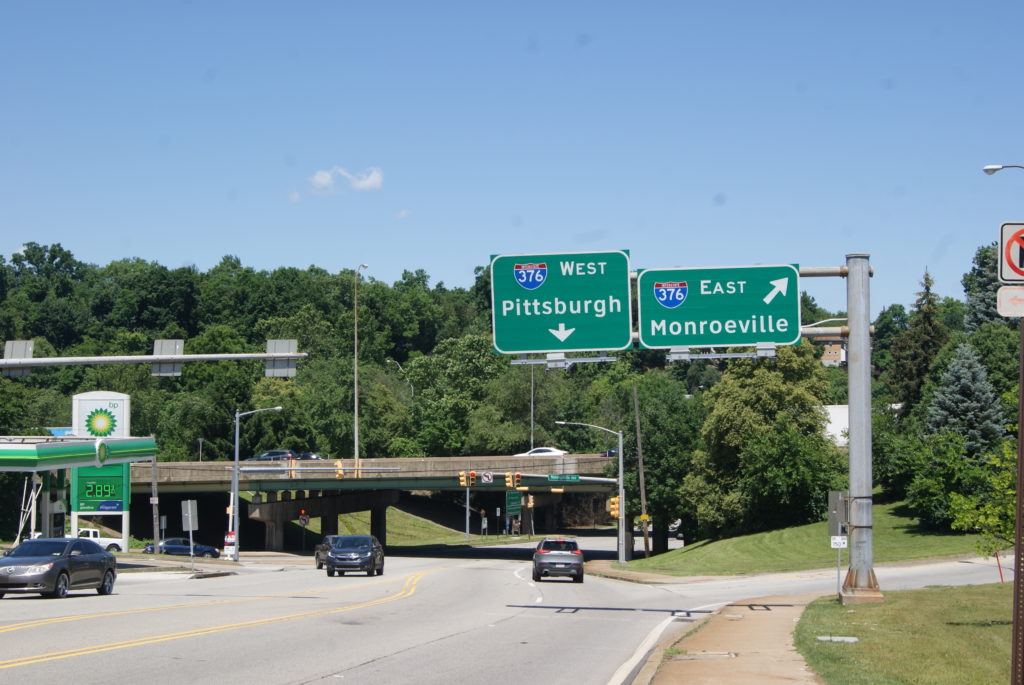 Sources
Sylvia D. Hoffert, Jane Grey Swisshelm, An Unconventional Life (University of North Caroline Press, 2004)
Jane Grey Swisshelm, Half a Century (Jansen, McClung, 1880)
Wilkinsburg, A Detailed History: https://www.wilkinsburgpa.gov/about-wilkinsburg/history/a-detailed-history/
Posted by
Kathryn Bashaar
on Jun 3rd, 2019 in
Blog
|
0 comments
Pittsburgh has been called one of the most literate cities in the United States, based on number of libraries and bookstores, newspaper readership, and residents' educational levels. We are also blessed with many local authors.
I already knew several local writers because of my membership in writers' groups and participation in panels at local libraries. I met several more last Saturday at a local author event at Barnes & Noble in South Hills Village. Why not check out the work of one or more of these talented writers?
Local authors who are my friends
Audrey Abbott – Audrey is the author of a three-part historical romance series.  Volume One, The Lady's Desire, came out last year.  Volume Two, The Lady's Prayer, will be released this year.  I am not a romance reader, but I loved The Lady's Desire.  I pre-read The Lady's Prayer, as part of Audrey's writer's group and liked it even more.  Here's a link to Audrey's web site: https://www.audreyabbottauthor.com/
Gary Link – Gary has written three novels that take place in Pittsburgh in the 1840s. In each of the novels, Constable John Parker must solve a mystery – and he has a knack for getting in trouble while he's doing it. The Burnt District is the first in the series. The others are The Throughway and The Spectrum. Volume four is in progress.
Madhu Bazaz Wangu – Madhu's first novel The Immigrant Wife is about a young Indian woman who is wants to make her own choices. She moves to the United States with her husband, gets lost in parenting and grief, and, as a middle-aged woman must rediscover her determination to set her own destiny. Her second novel is The Last Suttee, about a woman who sets out to prevent a tragedy in rural India.
Local authors I met at B&N on Saturday
Louis Astorino – Louis is former principal of the Astorino architecture firm (acquired by CannonDesign in 2014). He has written a beautifully-illustrated book about his experience of being the only American architect to design a building at the Vatican, A Pencil in God's Hand.
Jason Cherry – I've lived in Pittsburgh all my life and thought I knew its history, but I didn't know that there was supposed to have been a fort at the Point that would have preceded Fort Duquesne. Read all about it in Jason's well-researched book, Pittsburgh's Lost Outpost: Captain Trent's Fort, and check out his website https://www.jasonacherry.com/.
Rossilynne Culgan – Rossilynne is a Pittsburgh journalist who has written an updated version of 100 Things to Do in Pittsburgh Before You Die. Another surprise for me as a lifelong Pittsburgher: I have not yet done all 100!
Heather Ferri – Heather is a professional speaker on mental health issues. Her book, Victim to Victory, is the story of her journey of recovery from childhood abuse. Check out her website at https://www.heatherferri.com/.
John Harvey – John is a retired psychologist. He decided to sit silently in the same natural spot once each week for a whole year. His book, The Stillness of the Living Forest, tells about his experience, which he described to me as life-changing. Learn more at his website http://foreststillness.com/.
Bill Steigerwald – A Pittsburgh journalist and author of Dogging Steinbeck, Bill's new book is 30 Days a Black Man. It tells the story of white Pittsburgh journalist Ray Sprigle, who went undercover in the south as a black man in 1948 and reported on his experience.
Kristy Jo Volchko – Kristy's witty tween novel, Mall Hair Maladies, is about two girls in the 1980s who are determined to attend a Madonna concert at all costs.
Toni Weber – Last but not least, my table-mate at Saturday's event, Toni, is the author of Dancing Into Destiny. This novel tells the story of a widow who learns to live and love again after loss. A sequel is currently in progress.