Posted by
Kathryn Bashaar
on Jul 27th, 2020 in
Blog
|
1 comment
In rural Pennsylvania, resistance to high taxes and heavy-handed government drives political partisanship and mistrust of elites in the big cities. A description of early 21st-century politics? Well, yes, but it's a description that has a long history in our state. I'm talking about the Whiskey Rebellion.
I promise that I will write a blog post on the Rebellion itself, soon. But as research the subject, I keep coming across colorful characters whose stories I feel I must tell before treating the Rebellion as a whole.  My subject today is David Bradford: lawyer, big-time land-owner, conspirator, Revolutionary War general under Washington, and friend of the Marquis de Lafayette.  Yes, another one.  I'm starting to think there was hardly a landed gentleman anywhere in Pennsylvania who didn't know the (apparently super-friendly) Marquis. 
David Bradford comes to Western Pennsylvania
For decades, the colonies/states of Pennsylvania and Virginia had disputed their borders in the west. Finally, in 1781, Mason and Dixon drew their famous survey line in favor of Pennsylvania. That same year, David Bradford arrived in Washington County. Bradford was born in Elizabethtown, NJ, and raised in Maryland, but he had family connections in southwestern Pennsylvania. His family were founders of the academy that later became Washington & Jefferson College, and his sisters married prominent local attorneys. Bradford gained admittance to the bar and, by 1783, became Deputy Attorney General for Washington County.
He served in both the Pennsylvania and Virginia General Assemblies, by virtue of being a landowner in both states, In 1788, he married Elizabeth Porter and that same year built one of the first stone houses west of the Allegheny Mountains. More about the house later. Interestingly, he bought four slaves in 1789, but freed them in 1793. More about Bradford and slavery later, too.
The Whiskey Rebellion
Call me crazy, but, so far, Bradford's life story sounds to me like he was a guy who would definitely not be rocking any boats – let alone escaping in one. He doesn't sound like someone who would lead a rebellion and become a fugitive from justice.
But David Bradford was an independent thinker. In the early 1790's, he increasingly disapproved of the centralized-government approach of Washington, Hamilton and the other Federalists. Of particular concern in southwestern Pennsylvania was the excise tax on whiskey. Congress approved the tax on March 3, 1791, and by 1794 several Pennsylvania counties were in full-blown rebellion.
Bradford whole-heartedly agreed with the rebellion and assumed leadership of the insurrection in Washington County. In early August of 1794, he led a militia of 5-7000 men on a march to Pittsburgh to protest the tax.
That had President Washington gnashing his wooden teeth. Washington ordered a federal militia to the west to put down the rebellion, and led the troops himself as far as Bedford, PA.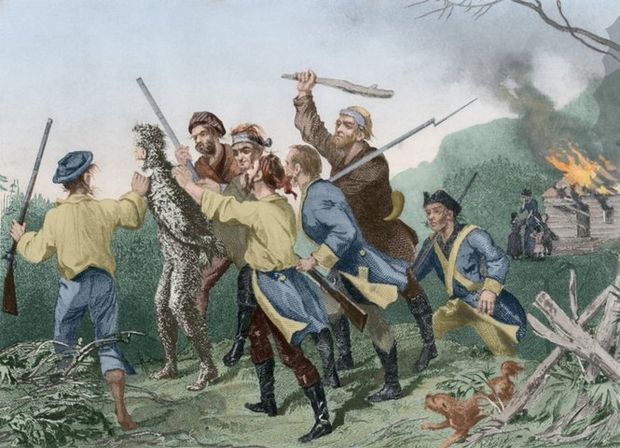 Bradford's escape
Legend has it that Bradford escaped out a back window of his house mere minutes before Alexander Hamilton knocked at his door to arrest him. He galloped by horse to McKees Rocks, where he set off down the Ohio River by boat, firing shots at his federal pursuers on the shore.
The real story is both more boring and more interesting. Bradford made his way rather leisurely to Pittsburgh on the advice of friends,. He sailed down the Ohio from there, completely unmolested by federal troops, who apparently had no interest in inflaming the situation by arresting a prominent local attorney and former member of the Pennsylvania General Assembly.
Bradford's departure may not even have been motivated by imminent arrest. Around the same time as the rebellion, Bradford had argued a case that an enslaved Washington man ought to be freed because his owner had failed to properly register him. He won the case and the embittered slave-owner threatened him with death.
Regardless of his motivations, Bradford escaped the justice of the young U.S. government by re-settling in Spanish Louisiana. In 1797, he completed construction of a new home, which he originally named Laurel Grove and is now called The Myrtles Plantation. It is reputed to be haunted; if you're interested in that sort of thing, read more HERE. Once the house was completed, he brought his wife and their five children from Pennsylvania to Louisiana, where he and Elizabeth had five more children.
Bradford's later life
Elizabeth Bradford repeatedly petitioned George Washington to pardon her husband. But Bradford remained a fugitive from justice until 1799, when President John Adams issued a pardon. Meanwhile, though, Bradfod prospered in Spanish Louisiana. By the time he died of yellow fever in 1807, he owned 1050 acres in Louisiana, 3155 in Pennsylvania, 4282 in Virginia, 2000 in Kentucky and 9000 in Ohio. Apparently, a little boat-rocking doesn't do much damage to land-rich lawyers!
In the early 1800s, Bradford sold the stone house on Main Street in Washington, PA, but it still stands. After stints as a general store, a furniture store and home to the 19th-century American Realist novelist Rebecca Blaine Harding Davis, the house was beautifully restored in the 1960s and named an historic landmark.
The David Bradford House: a Whiskey Rebellion site
Bradford house exterior

Parlor

Dining room
Al and I had a delightful time touring the house and gardens last week. The log cabin in back of the house is not the original log cabin where Bradford conducted his law business, but it is an 18th-century Washington log cabin moved from elsewhere. Our tour guide, Laney Seirsdale, was friendly, enthusiastic and very knowledgeable, and shared with us many tidbits of information about Bradford, the house, and life in late-18th-century Pennsylvania. And the tour cost only $5! Afterward, we had a very nice lunch at a bakery/café down the street Chicco Ballacco. I'm become kind of a connoisseur of iced chai lattes during this overheated summer, and theirs is among the best.
The Bradford House is located at 175 S. Main St., Washington, PA.
Stay tuned for my post on the Whiskey Rebellion. It's coming, I promise! Meantime, in case you missed it, here's a link to my previous post on Albert Gallatin.
Sources
Bradford House Historical Association; The Bradford House: A National Historic Landmark; Washington, PA; 2015
https://en.wikipedia.org/wiki/Whiskey_Rebellion
http://www.maptherebellion.com/neatline/show/the-whiskey-rebellion#records/10
https://en.wikipedia.org/wiki/David_Bradford_(lawyer)
Posted by
Kathryn Bashaar
on Jul 16th, 2020 in
Blog
|
0 comments
"Immigrants: they get the job done"
Albert Gallatin

Alexander Hamilton
These two guys had a lot in common, but they would soon be enemies
He was an orphaned immigrant who made good in the young United States, becoming Secretary of the Treasury and founding a bank. He was an early abolitionist, an advisor to George Washington, and a friend of the Marquis de LaFayette. No, I'm not talking about the toast of 21st-century Broadway, Alexander Hamilton. I'm talking about Albert Gallatin.
Gallatin's career included three terms in the U.S. Congress and 13 years as Treasury secretary under both Jefferson and Madison. He helped negotiate the Treaty of Ghent and served as minister to both France and England. Yet – similar to Hamilton before the Chernow biography and the hit Broadway musical – Gallatin doesn't get the recognition he deserves. A quick Amazon search for books about Gallatin gave me 26 results, a more respectable number than I expected. A search for books about Hamilton gave me 100 results before I stopped scrolling. That's counting coloring books, children's books and books about his wife, Eliza Schuyler, and her sisters, but not counting wall calendars, sketch books, blank books and something called 499 Facts About Hip Hop Hamilton.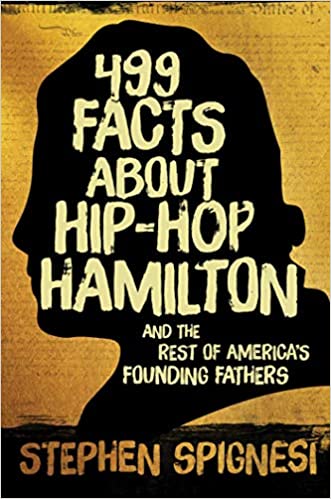 Like pre-Chernow Hamilton, Gallatin deserves to be more famous than he is.
Gallatin's early life
Abraham Alphonse Albert Gallatin was born in Geneva, Switzerland, on January 29, 1761. By 1770, his parents had died, but they left a substantial estate and a relative made sure that Albert received an excellent education. At age 18, Albert set off for the New World with a friend and business partner, Henri Serre. The two young men had the notion of setting themselves up in business in Boston, but their inability to speak English was an impediment.
After a business failure and a stint as a French tutor at Harvard, Gallatin and a new partner, Jean Savary, headed to the western frontier as surveyors. Young Albert fell in love with the Monongahela Valley in southwestern Pennsylvania, and, when he received his inheritance in 1786, he bought 370-3/4 acres in present-day Fayette County, which he named Friendship Hill.
Gallatin's dream was to establish an industrial community on the banks of the Monongahela River, similar to what he remembered of his birthplace, Geneva. He purchased 650 acres along the river, about a mile from his estate. There, he established a glass works, a gun factory, a distillery, a saw mill and a grist mill in the town that he named New Geneva.
Hamilton again…
But politics soon distracted Gallatin from New Geneva. He was selected as a delegate to the Pennsylvania Constitutional Convention in 1790, and was subsequently elected to the state legislature. By 1793, he was elected by the legislature to the United States Senate – where he and Hamilton became instant enemies.
Gallatin objected to Treasury Secretary Hamilton's financial plans for the United States, such as the plan to federalize the states' Revolutionary War debts. He became such a thorn in the side of Hamilton's Federalist Party that the Federalists raised an objection to Gallatin's election as Senator, because he had only been a citizen for 8 years. The Constitution required 9 years. In a vote along partisan lines, Gallatin was expelled from the Senate.
But Albert Gallatin's political career was far from over. Storms were brewing on the western frontier, and Gallatin would be a key figure in the coming crisis.
Watch for my next post on the Whiskey Rebellion, coming soon!
Sources
Murray, Meridith A. To Live and Die Amongst the Monongahela Hills: the Story of Albet Gallatin and Friendship Hill. Eastern National, 1991.