Posted by
Kathryn Bashaar
on May 28th, 2019 in
Blog
|
2 comments
Next in my series on lost Pittsburgh neighborhoods: Pipetown.
Pipetown early history
The area that was known as Pipetown in the 19th century was a valley that lay along 2nd Ave. between Boyd's Hill (also known in those days as Ayer's Hill, now known as The Bluff) and the Monongahela River. It was also bordered by a vanished stream called Sukes Run. The Monongahela terminus of the Pennsylvania Canal (see my previous blog post) was where Sukes Run ran into the Monongahela River.
Pipetown, also known as Kensington or Riceville, got its name from an early settler named William Price, who had a small shop there where he manufactured clay pipes. He was described as "an eccentric little gentleman" known for his quirky humor and his mechanical genius.
The neighborhood was a small, compact community that covered the area along Second Avenue from about the current site of the County Jail to Try Street. It was a rough neighborhood of machine and tool factories, slaughterhouses, breweries and laborers' cottages and tenements. An 1826 directory listed, for example, two steam-rolling mills, a wire manufacturer, an air foundry, a steam grist mill and a "steam engine for turning and grinding brass and iron."
For those especially interested in breweries, here's a link to a good article about early Pittsburgh breweries. Scroll down to the section on Kensington brewers. Two breweries stood on the present-day location of the Allegheny County Jail.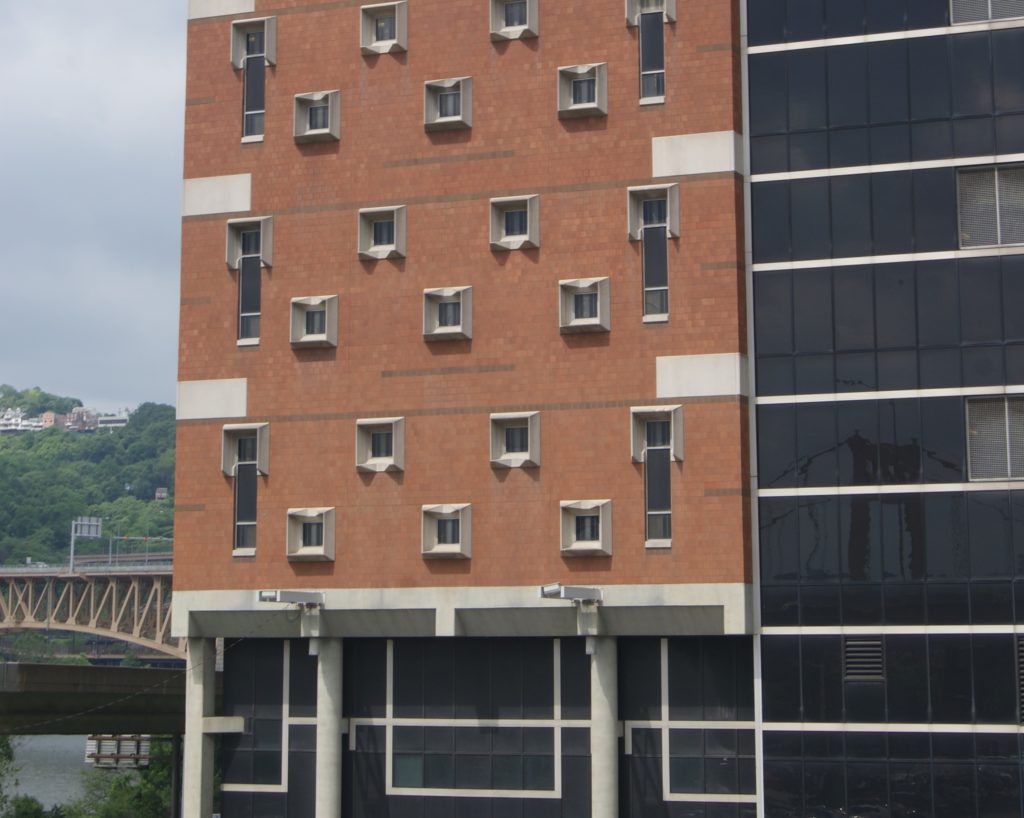 1845 Fire
Pipetown was severely impacted by the fire in Pittsburgh in April 1845.  The fire started on Ferry Street in Pittsburgh and the high winds that day rapidly advanced it east right through Pipetown.  The fire was extinguished within the city limits by 7 p.m., but it continued to burn in Pipetown until 9 p.m. 
The factories and tenements were quickly rebuilt. The residents of Pipetown may have been poor and rough, but they were tenacious and hard-working. In my previous blog post, I noted that historic Bayardstown included many small businessmen. Virtually all of the Pipetown residents in an 1869 directory were listed as puddlers, coke burners, teamsters and general laborers. Pittsburgh in the 19th century was a rough, dirty town, but it was also a place of rapid change and great opportunity. It is astonishing how far and how quickly some of the laborers rose from their circumstances.
Samuel Young, born in Pipetown, wrote his autobiography in 1890. In it, he describes being hired as a puddler's helper in the Pipetown rolling mill owned by Church, Carothers & Co. The mill was destroyed in the 1845 fire, and he next got a job at another rolling mill in Franklin, Venango County. He soon got a promotion to being in charge of the "stock department." He also started writing for the Conneautville Courier, and wrote a book as a serial for them. Then he was one of the workers who pitched in and bought the mill. From puddler's helper to factory owner in the course of his adult life. And he wasn't the only one.
William Tatnall
My favorite Pipetown Horatio Alger is William Tatnall Jr. William Sr. arrived in Pipetown in 1800 at age 6. He and his wife Ann were both born in London, England. William Jr., born May 4, 1825, went to work in one of the mills at age 9, when William Sr. died. At age 23, he was working in Kensington Roller Mills as a puddler. He was promoted to puddling supervisor and then to plant manager. In 1847, he married Susanna Rowland, whose father owned a coal works in Birmingham (present-day South Side of Pittsburgh).
Once he had some technical and management experience, and the necessary capital, Tatnall went into partnership with five other gentlemen (named Lindsay, Owen, Sample, Moody & Sellers). They opened their own rolling mill, Excelsior Mill, in Woods Run. The mill failed and Tatnall lost his capital.
Undeterred, Tatnall went back to work as a general manager of other mills in Western Pennsylvania: Schellenbergers Mills, Lochiel Iron Co., and Pittsburgh Forge & Iron.
At some point, he bought a farm in Ross Township, and there he retired around 1904, aged 79. He later left the farming to his sons and lived in a home in Bellevue.
Tatnall outlived his wife and 4 of his 6 children. He was still living as late as 1914, and his biography in a 1914 directory of prominent Pittsburghers notes that his daughter Sarah was living with him at that time. The biographer also notes that he had been a long-time Republican but later in life was a Progressive and was known for his "very liberal views."
I found an 1897 map of Ross Township that showed a William Tatnall farm and a George Tatnall farm adjacent to each other roughly where Benton Avenue and Tatnall Avenue intersected. George was one of William's sons, and he died some time between 1904 and 1914. City of Allegheny Fire Department records indicate that there was a fire on George's farm in 1904, but the records don't provide details on the amount of the loss or whether anyone was hurt.
After that, the Tatnall trail goes cold. I found an Edna Grace Tatnall at Chatham College in 1909, but couldn't establish what relation, if any, she was to William.
But I love Tatnall's rags-to-(modest) riches story. His story of starting at the bottom and making it into the upper-middle-class is quintessentially American. He must have had some good luck, but he had his share of bad luck, too. What caused Excelsior to fail, for example? Did they start their business at the wrong time? Or did Tatnall choose bad partners? Did a big customer fail to pay? I could discover no details, but we do know that Tatnall dusted himself off and went back to work living his all-American story.
Pipetown today
Here are some shots of Pipetown today. It is still the site of some heavy industry including at least one rolling mill, and a lot of technology companies. It was also, of course, the site of the J&L Steel Mill in the late 19th and early 20th centuries.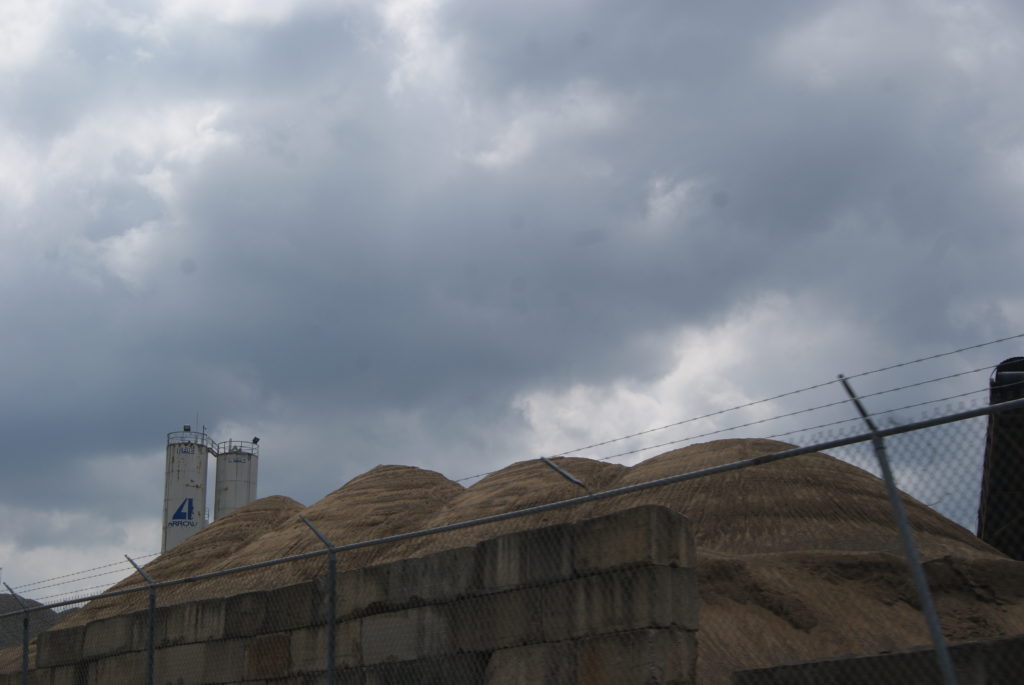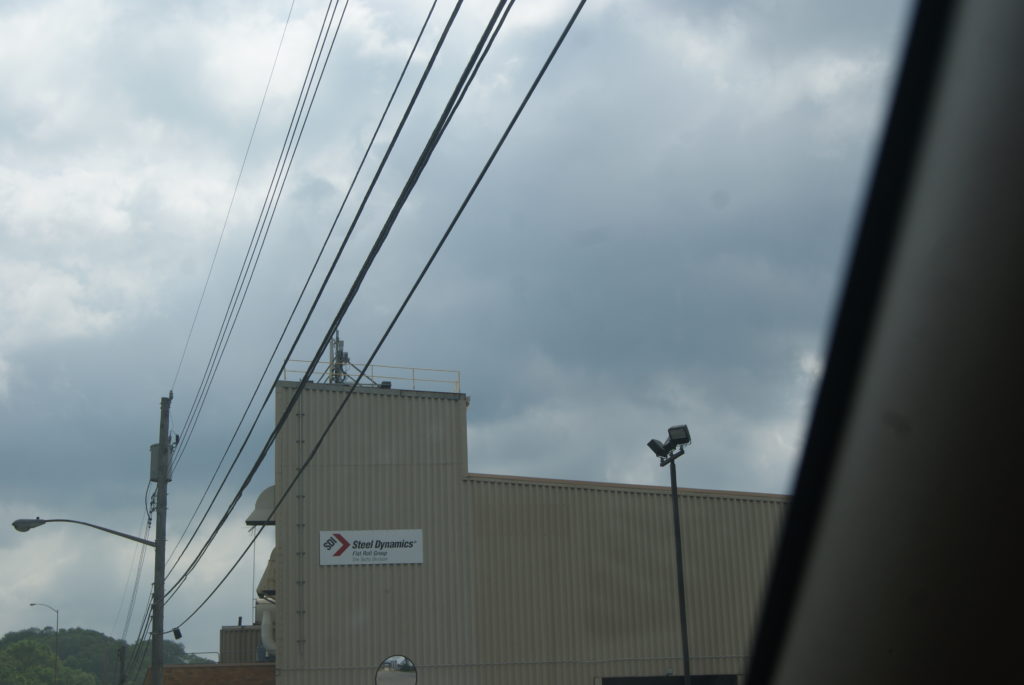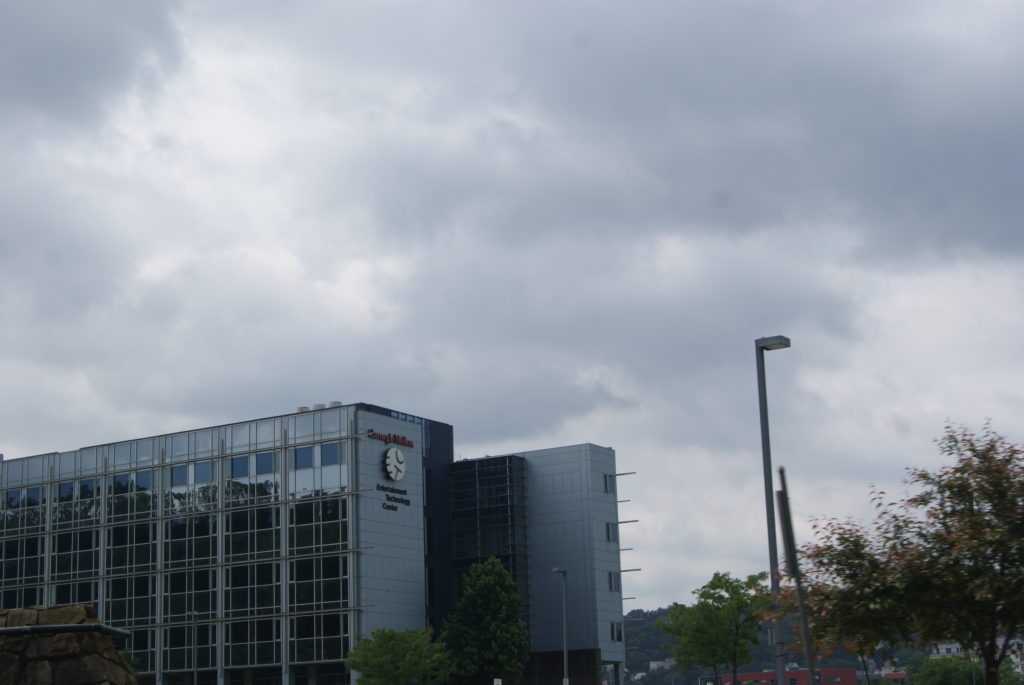 Sources
http://www.pittsburghbrewers.com/styled/styled-5/index.html
http://www.pittsburghmetrofire.com/history.html
https://historicpittsburgh.org/islandora/object/pitt:00adm7012m/from_search/ab4c668952aca916832630d04862c914-1#page/1/mode/2up
https://historicpittsburgh.org/islandora/object/pitt:31735038288522/from_search/ab4c668952aca916832630d04862c914-2#page/494/mode/2up
https://historicpittsburgh.org/islandora/object/pitt:31735056290285/from_search/ab4c668952aca916832630d04862c914-20#page/16/mode/2up
Genealogical and personal history of western Pennsylvania. Vol. 1
Municipal reports of the City of Allegheny for the fiscal year ending. 1904/1905
Posted by
Kathryn Bashaar
on May 11th, 2019 in
Blog
|
1 comment
The Strip District Yesterday and Today
Pittsburghers who consider themselves "foodies" – along with some of us who hate the term "foodie" but just like to eat – love the Strip District. But it wasn't always part of the City of Pittsburgh, it wasn't always called the Strip, and it wasn't always a mecca for expensive chocolate, cheese from all corners of the world, and Steeler t-shirts.
The Strip District was part of what were once called the Liberties. They stretched roughly from 11th Street all the way through Lawrenceville. "Liberties" were areas where veterans could receive free grants of land in thanks for their military service. In the early 19th century, the area between 11th and 20th Streets was called the Northern Liberties. Croghansville stood between 33rd and 43rd Streets. Lawrenceville in those days didn't start until 43rd Street. The present-day Strip District, roughly between 20th and 33rd streets, was then a separate town called Bayardstown.
The Pennsylvania Canal
In the 1830s and 1840s, the Pennsylvania Canal ended at 11th and Penn, right at the beginning of the Liberties, where Penn Station stands today. The canal was actually a combination of canals and portage railroads, started in 1824, to connect Pittsburgh with Philadelphia. It ran parallel to the Allegheny River from Freeport to Pittsburgh. At the present-day site of PNC Park, it crossed the Allegheny into Pittsburgh via an acqueduct/bridge and ended at the current site of Penn Station, in a neighborhood of warehouses and taverns.
Bayardstown
In the 18th century, a Native American chief named Cornplanter often camped on the land that we know today as the Strip District. The Bayard family bought the land that would later become Bayardstown, Croghansville and Lawrenceville from the Penn family in 1784. George Bayard started laying out Bayardstown in 1816. By 1830, Bayardstown had a population of 2801, about the same as the City of Allegheny. For comparison, the 1847 population of Pittsburgh was 12,568. In 1847, the Bayardstown business directory listed 5 butchers, 3 draymen, and 2 grocers, along with tailors, chandlers, tanners and one listing of "an old gent." Nobody selling "Irish Steeler Fan" t-shirts so far as we know, and definitely no Chinese grocery, but there was a "confectioner" as precursor to Mon Aimee Chocolates.
In 1844, George Bayard sold land in Lawrenceville to Allegheny County for Allegheny Cemetary. The Bayards also had a school named after them, which still stands and has been turned into loft apartments.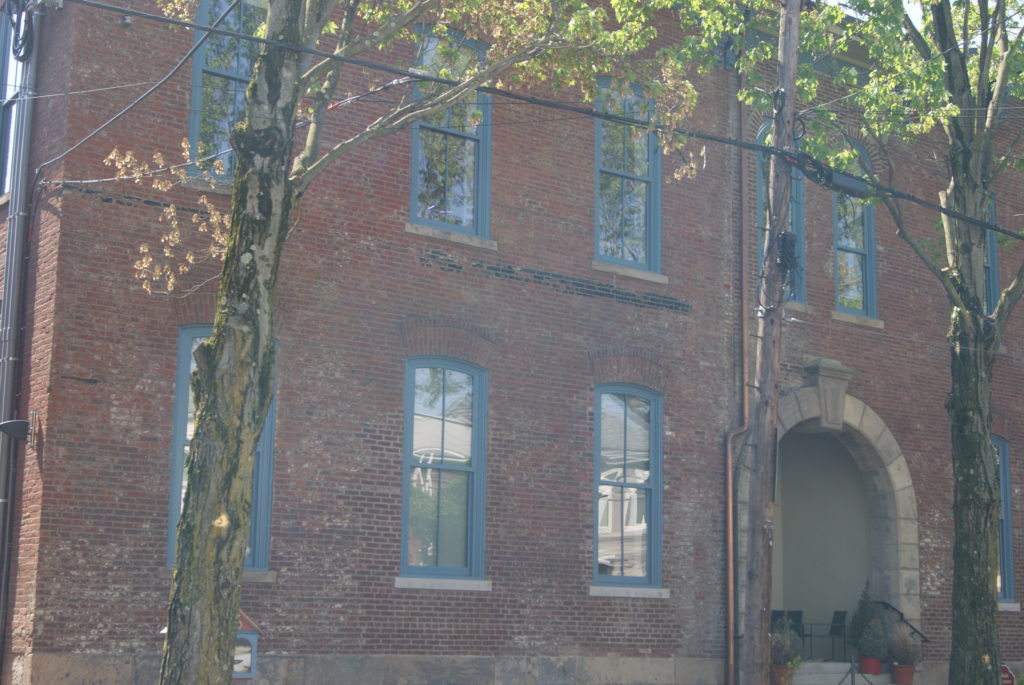 Croghansville
I found little information about Croghansville, other than it was named for a George Croghan who lived there. He later built a home in Lawrenceville, on the bank of the Allegheny between 52nd and 53rd Streets, as known as Croghan's Castle. No pictures of it survive, and the site is now home to a pet hospital and some old-Pittsburgh-style small factories.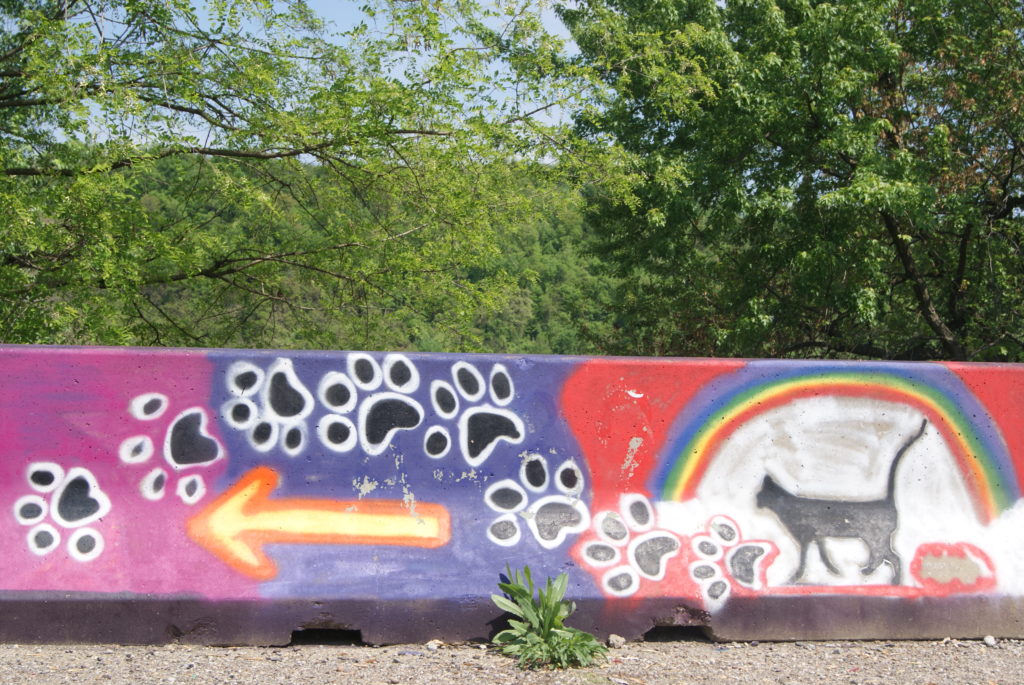 SOURCES:
http://pghbridges.com/articles/fieldnote_pghstnames.htm
http://mentalfloss.com/article/65575/how-65-pittsburgh-neighborhoods-got-their-names
https://historicpittsburgh.org/islandora/object/pitt%3A00agf4445m
https://historicpittsburgh.org/islandora/object/pitt:00awn8211m/from_search/6aeb6604425b0154c85581fdd5c1fbff-1#page/44/mode/2up
https://historicpittsburgh.org/islandora/object/pitt:31735056290863/from_search/6aeb6604425b0154c85581fdd5c1fbff-6#page/1/mode/2up
https://historicpittsburgh.org/islandora/object/pitt:00anh8596m/from_search/6aeb6604425b0154c85581fdd5c1fbff-18#page/124/mode/2up
https://historicpittsburgh.org/islandora/object/pitt:20z902855s/from_search/6aeb6604425b0154c85581fdd5c1fbff-19#page/26/mode/2up
https://historicpittsburgh.org/islandora/object/pitt:31735055723054/from_search/0e495a48fb0c69fded783c2b8c47f5f1-0#page/1/mode/2up