Posted by
Kathryn Bashaar
on Jan 21st, 2019 in
Blog
|
0 comments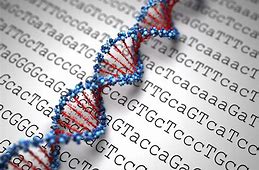 My husband is adopted and has never had an interest in finding any member of his birth family. But, when genetic testing became widely available, he did develop an interest in knowing his genetic heritage. So, we recently completed one of those mail-in DNA kits.
I wasn't surprised by what I was: mostly German & French. I was definitely surprised by what I wasn't. My maternal grandmother always said her family was Irish. Nope. I have not a single strand of Irish DNA. We are ENGLISH, interlopers who probably spent a couple of generations in Ireland – and obviously became so culturally assimilated that they thought they were Irish – before moving on to the U.S.
I also assumed that we must be part Jewish somewhere way back. We have an unusual genetic mutation that is most common in Ashkenazi Jews, and my paternal grandmother's maiden name was Marx. Also nope. No trace of Middle Eastern DNA.
With my DNA results in front of me in black-and-white, I feel a bond with my ancestors from the German forests, French farmsteads and English villages.  One thing every living person knows:  we are the descendants of people who knew how to survive.  People who worked and fought, and hugged their children or slapped them. Women along the French and English coasts who survived rape by Vikings.   Who knew how to use every single atom of a wooly mammoth carcass, make tools from iron, coax barley and peas and apple trees from the soil.  People with the self-discipline to keep a fire going on the windiest winter night and set aside some of their food for damp, starving February.   They protected their communities from armies, floods, wolves.  They killed other humans when they had to, and eventually had the courage to set forth for an unknown continent.  From them, I got my sturdy thighs, my delicate ankles, my large nose, my Cupid's-bow upper lip. 
The mother struggling to keep her baby warm in a hut in a German forest some long-ago January had no idea that she was making my life, too, a life where I sleep on a pillow-top mattress in a house warmed by a forced-air furance.  She couldn't imagine me, and couldn't have fathomed central heating.  She was just keeping her baby alive.  But I'm alive today because of her.  We are all alive because of someone like her.
This business is being human is less brutal than it used to be, but it is still hard, and nobody gets out of it alive.  And yet we survive.  And sometimes we thrive.  I think of my ancestors drinking their beer and singing hymns in their Lutheran churches, failing in love, cuddling their babies, dancing in the May sun when new leaves unfurled in the Rhineland.  Their lives were hard, but they were surely good, too.  I think of a quote from Marilynn Robinson's wonderful novel Lila.  She was describing a group of migrants that Lila lived among as a young woman, but it could apply to humanity as a whole. "Pity us, yes, but we are brave, she thought, and wild, more life in us than we can bear, the fire infolding itself within us."
Posted by
Kathryn Bashaar
on Jan 12th, 2019 in
Blog
|
1 comment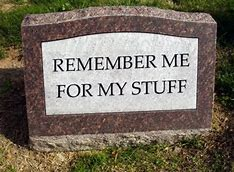 We keep hearing that middle class people are struggling.  Statistics show that wages have risen almost not at all for middle-income people in the past 40 years.  Our children may be the first generation to have a standard of living lower than their parents'.
But, I look around and see what looks to me like over-abundance.  Some of my friends 3000-square-foot houses with granite countertops and built-in swimming pools.  Half the people you see walking down the street are clutching $7 coffee drinks and $1000 phones. 
I hear about co-workers' vacations to Punta Cana and Cancun. My husband and I take for granted that we will travel to Europe at least every other year.  SUVs clog the roads, $15-a-pound cheese clogs our arteries, and advertisements for jewelry and other luxury goods clog our virtual and physical mailboxes. 
A work friend complained to me how hard it was to save money for her children's college educations – a month after she had traded up from a $300,000 house to a $450,000 house. 
When will we have enough?  Will we ever have enough?    
Could we maybe reconsider what it means to have a rising standard of living?
What do you really want for your children?  Is it just for them to have a bigger house and bigger cars than you have?  If you grew up in a little 5-room ranch and now have a 9-room McMansion, is it even necessary for your children to have 12 rooms?
I think most of us want other things for our children, even more than we want them to have nice material things.  We want them to have happy marriages and to be good parents.  We want them to have work that they enjoy.  We want them to have some financial security.  We want them to have time to spend with loved ones, or to grow a garden, or to just sit in the yard and read a book.  We want them to be healthy, to have good friends and to live in thriving communities.  We want them to contribute to those communities.  We want them to have lives of quality, not just quantity.
The desire for more stuff drives people to work long hours, compromise their ethics and be in constant, frantic motion. 
The energy that it takes to create and transport our luxury goods is making the planet uninhabitable for our grandchildren.  Some of us don't believe that because it is inconvenient to believe it.  To believe it would require a choice:  between our luxuries today and our grandchildren's lives 75 years from now.  I think some of us are afraid that we aren't strong enough to make the right choice.
Could it be possible to measure our well-being by something other than whether we have more and bigger material things than our parents had? 
I know it's possible to be perfectly content with a modest lifestyle, because my husband and I have always lived beneath our means.  We've stayed in the little 3-bedroom house we bought when we were first married.  For the most part, we still have the same furniture we bought in the 1980s, too.   Other than about 10 years with a minivan when our kids were in school, we have always bought small sedans and driven them until they had to be towed away.  Not only are we pretty happy with our lifestyle, we have always had a savings account and are now in a position to retire very comfortably. 
Think about changing your definition of "standard of living."  You might find yourself happier.  And you will be doing your part to protect the planet for your grandchildren.
I leave you with this description of the good life from William Henry Channing:  " To live content with small means; to seek elegance rather than luxury, and refinement rather than fashion; to be worthy, not respectable; and wealthy, not rich; to study hard, think quietly, talk gently, act frankly…to listen to stars and buds, to babes and sages, with open heart; await occasions, hurry never…this is my symphony."