Posted by
Kathryn Bashaar
on Feb 11th, 2018 in
Blog
|
1 comment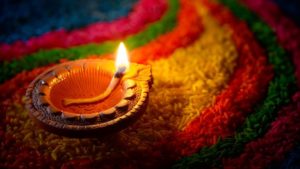 My mother and father-in-law were old fashioned people.  Raised on farms, they each lost a parent early in life.  Pop-pop was raised by his grandparents, who had been born in themid-19th century.  Muni remembered attending religious-revival camp meetings during her childhood in the 1920s.  Their manners were old-fashioned, their morals were old-fashioned, and, oh my, did they have a 19th-century work ethic.
Pop-pop worked as a contractor and then building inspector until his early 70s.  Then he volunteered teaching woodworking at a retirement home until he was past 80.  Muni had scaled back a bit on the home front by the time I knew her, because she had a full-time job outside the home by then. But during my husband's childhood, she maintained a large garden and a small orchard, from which she canned hundreds of jars of fruits and vegetables every summer.  She home-sewed her children's clothes were home-made and made ice-cream in a hand-cranked wooden ice-cream freezer (which Al and I still own but don't use). 
Staunch Lutherans, they never missed Sunday church.  And when church was done, they continued to keep a Sabbath by doing…nothing.  The occasional Sunday family dinners were raucous affairs with a dozen or so children and grandchildren elbow-to-elbow around the dining-room table, all talking at once.  But most of their Sundays were very quiet.  Muni cooked meals, but they otherwise did no work and rarely left the house after they got home from church.  In the summer, cool breezes drifted the white sheers in billows through the open windows.  In winter, a fire burned in the fireplace.  They read the newspaper or the Bible, and chatted quietly about some newspaper article or the day's sermon or news of friends from church. Pop-pop usually dozed off for a while to the soothing ticking of the 19th-century clocks they had inherited from ancestors (Al and I have one of those, too, and sometimes if he is patient and fussy enough, he can get it to run for a few days). 
What is most touching to me is that they could always be counted on to be THERE.  If we happened to be out their way and decided to stop, we could be sure they'd be home – and invite us to stay to dinner.  Their friends and neighbors knew it, too, and so they often had unexpected – and very welcome – visitors.  Because they had no plans for the afternoon, unexpected company was no trouble to them.  They were happy to see you and have you spend as much time sitting with them as you wanted.  Imagine that in one of our busy homes today, where mom has to get the kids to hockey practice and dad is catching up on email from work.  An unexpected guest would be an intrusion.  You wouldn't dream of just dropping in on someone in this century. 
And I think that's too bad.  There's a lot to be said for living at a slow-enough pace that an unexpected visitor is a delight.  And there is a lot to be said for rest.  Muni and Pop-pop worked hard for most of their lives, but they rested on Sundays – and they both lived into their 90s.  Lately, I've been trying to keep our Sundays free of commitments.  We don't always stay home all day.  Sometimes we plan a hike, or a trip to a museum.  But mostly, especially this winter, we just stay home.  After church, we make soup or stew, put some music on, and settle down on the couch with the newspaper – while, when it's in the mood, that old clock ticks with its quiet 19th-century dignity.
Wendell Berry wrote:
"The mind that comes  to rest is tended
In ways that it cannot intend:
Is borne, preserved and comprehended
By what it cannot comprehend.
Your Sabbath, Lord, thus keeps  us by
Your will, not ours.  And it is fit
Our only choice should be to die
Into that rest, or out of it." 
This week, take a day off.  Give yourself the gift of a Sabbath.
Posted by
Kathryn Bashaar
on Feb 3rd, 2018 in
Blog
|
1 comment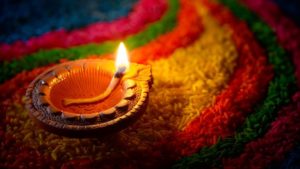 I just finished reading a wonderful book, Grace by Paul Lynch.  It's about the Irish Potato Famine in the 1840s, but, more deeply, it's the story of everybody's life.
14-year-old Grace is wakened by her mother in the wee hours one morning.  Mam cuts off Grace's hair, dresses her in boy's clothes and sends her out on the road to fend for herself.  She can no longer manager to feed all of her children, and she doesn't like the way Grace's step-father has started looking at her.
The horrors that Grace endures, and her stubborn spirit, make for a story that is hard to put down.  Just as the fields have been corrupted by the potato rot, Grace is corrupted by her experiences.  The Irish people as a community are corrupted, as the veneer of civilized behavior is worn away by privation and an every-man-for-himself ethos prevails. 
Grace's salvation comes at the hands of a very flawed group of human beings.  Giving a clever double meaning to the book's title, Grace is the beneficiary of grace, in an unexpected way. 
It occurred to me, as I neared the end of the book, that Grace's basic story is everybody's life story. 
Everyone is ruined in some way.  This life is a beautiful miracle, but it can also be brutal in big, tragic ways or  in slow, small ways that accumulate like a weight on your back.  Some of us had addicted parents or other traumatic childhood experiences.  Your heart is broken by someone you loved.  A career setback proves to be unrecoverable.  Someone you love dies far too young.  You are disabled, or stricken with a chronic illness, raped or mugged or your house burns down.  And then there are the everyday insults of having to make a living:  tedious work for 40 years, unkind bosses and co-workers,  long, miserable commutes, the sheer weariness of getting up at 6 a.m. day after day after day.  "Life has a way of breaking everyone," Hemingway said.  We are all broken.   Most of us are more tired than we like to admit.
And, like Grace, we are saved by other imperfect human beings.  I'm a Christian, so I believe that our salvation is in Jesus – ultimately.  But, day by living, breathing day, our salvation is in each other.  You are ill or disabled, but your spouse sticks around and takes care of you.  Your work is tedious, but your co-workers make you laugh.  You are hungry and think you are alone, and a local church group delivers food to your door.  A friend betrays  you, and the next day a neighbor you barely know shovels your walk for you and you invite him in for coffee.  This is what happens to my main character, Leona, in The Saint's Mistress.  She suffers an unbearable loss, and is only healed when an old friend re-enters her life and gives her a glimpse of God's grace and a reason to go on.    In a hard world, God grants us the grace of each other.
Every single person you meet is broken in some way.  This week, be the grace in someone's life.