Posted by
Kathryn Bashaar
on May 27th, 2017 in
Blog
|
1 comment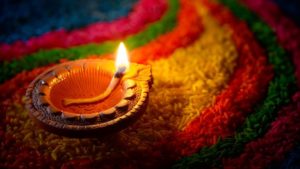 We spend more time at work than most us do with our families.  For many of us, co-workers are a family away from home – and sometimes they can get on our nerves or hurt our feelings just like family members.  It can be hard to be kind.  It's so easy to form cliques, or hold onto grudges and resentments. This week, following a nice, relaxing long holiday weekend, I challenge you to break out of the mold and practice at least one random act of kindness at work.
These 10 ideas assume that you work in an office.  Even if you don't most, of these actions can still work for you.  Or think of your own!
Bring in snacks to share. Bake cookies of muffins, or bring in a basket of juicy strawberries
Offer to do a lunch, or coffee or tea, run for a co-worker who is heads-down on a deadline.
Bring in flowers to brighten up the whole office. Put them in an area where everyone can enjoy them.
Buy a couple of cheap umbrellas to keep in your desk to offer to co-workers who are going out to lunch or leaving for the day and have not brought one.
When someone does great work, tell their boss, in person or via e-mail.
Invite the new person to have lunch with you.
Clean out the microwave, even if you aren't the one who made the mess – and don't complain to everyone in earshot about it. Just quietly clean it.
Start a library in the break room by bringing in books or magazines that you've finished. (As a writer, this is my favorite one)
Set yourself the goal of learning one new thing about one of your co-workers each day.
Just generally treat others the way you'd like to be treated. Would you like to be greeted with a smile and a "good morning" at the beginning of the day?  Would you like to be cut a break when you make a mistake?  Would you like someone to ask how your weekend was, or how your sick dog is doing?  Well, then….
Posted by
Kathryn Bashaar
on May 21st, 2017 in
Blog
|
1 comment
We're going back in time this week, to 19th-century Pittsburgh.  If you're a Pittsburgher, the name Swisshelm will ring a bell with you.  That's right:  the namesake of Swisshelm Park and Swissvale Borough.
Jane Grey Swisshelm was born in Pittsburgh in 1815.  A committed Covenanter Presbyterian, Jane took her Christianity very seriously – and actively.  While still a child growing up in Wilkinsburg, she circulated a petition advocating the abolition of slavery.  As a young wife, she began submitting articles and poems to abolitionist newspapers. That alone would have been unusual for a woman of her time, but Jane took it a step further.  In 1847, at age 32, Jane founded her own newspaper, the Saturday Visiter (sic), funding it with her small inheritance. She was the first woman to sit in the US Senate press gallery.
The perspective of the the Visiter was feminist and fiercely abolitionist.   Jane was an adamant opponent of the Fugitive Slave act, and her passionate editorials were so influential on Allegheny County judges that no fugitive slaves were sent back South from Allegheny County after 1848.
As you might imagine of such a strong-minded woman, Jane's marriage didn't last.  In 1857, she left her husband, and in 1860 he divorced her on the grounds of desertion. She continued to publish the Visiter, and began another career as a public speaker advocating abolition of slavery and women's property rights.  During the Civil War, she volunteered as a battlefield nurse.
Jane died in 1884 and is buried in Pittsburgh's Allegheny Cemetery.
You don't have to be a Presbyterian or a journalist or a feminist or a civil rights activist to be like Jane.  What I love about Jane, and the reason she is the subject of my next book, is her passion and commitment. She states in her autobiography that when she was confirmed at age 16, she made a covenant with God to "spend my whole life in any labor he should appoint, without a sign of the approval of God or men."  She was, by all accounts (including her own), a difficult, stubborn woman.  But she had a deep moral passion that we could all emulate.  Be like Jane:  find a cause outside yourself that you are passionate about and commit yourself to action – even in the face of disagreement and disapproval.
Posted by
Kathryn Bashaar
on May 6th, 2017 in
Blog
|
0 comments
This is Sadie.  She's the granddaughter of my cousin Carol.  Sadie takes ballet lessons, plays the cello and was voted Most Respectful Student last year.  She also has cystic fibrosis.  Like many people with a family member who has a chronic illness, Carol has become involved in raising awareness about CF and raising money for a cure.  Carol is a board member of the Western PA Cystic Fibrosis Foundation, and she and Sadie's many other supporters have formed Sadie's Soldiers, which stages and participates in fund-raising events.  Check out Sadie's recent newsletter Great Strides Walk Letter 2017 to learn about upcoming events.